Trustworthy Wisdom@Work
A Repository of Wisdom from Trusted Sources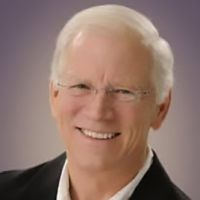 Planning: If God is Sovereign, Why Plan?

God Has a Plan: The first thing we see in the Bible is that God has a sovereign plan—a plan that will always prevail. Consider the Proverbs: 
To man belong the plans of the heart, but from the Lord comes the reply of the tongue. (16:1)
The Lord works out everything for his own ends—even the wicked for a day of disaster. (16:4)
In his heart a man plans his course, but the Lord determines his steps. (16:9)
Many are the plans in a man's heart, but it is the Lord's purpose that prevails. (19:21)
There is no wisdom, no insight, no plan that can succeed against the Lord. (21:30)
If God's plan is going to prevail anyway, and if, on top of that, we are exhorted by Jesus not to worry about tomorrow, why bother with planning? Actually, it is precisely because God's plans always prevail that making plans that align with His will is worth the effort.
Planning is a biblical necessity. Determination without a plan means you can only succeed by accident. Planning, of course, doesn't guarantee success, but failing to plan almost always leads to failure. Solomon wrote, "Be sure you know the condition of your flocks, give careful attention to your herds; for riches do not endure forever, and a crown is not secure for all generations" (Proverbs 27:23–24).
How to Align with God's Plans
Seek advice. "Plans fail for lack of counsel, but with many advisers they succeed," Proverbs 15:22 tells us. Get advice from many people whose opinions you respect.
Take time to pray. Proverbs 21:31 puts planning in the context of a battle, saying, "The horse is made ready for the day of battle, but victory rests with the Lord." God decides what will succeed, so we need to pray and consult Him in the planning process. It should be, "pray, then plan," not "plan, then pray." Don't make plans, and then ask God to bless them. Involve Him in the process of preparing a strategy.
Align with God's plans. Proverbs 16:3 admonishes, "Commit to the Lord whatever you do, and your plans will succeed." If we bring our plans into alignment with God's plans in the first place, the Bible tells us that our plans will then succeed. Align your plans with God's redemptive purposes. Then, even when implementation becomes messy, you can rest in the understanding that your plans are under the protection of His plans. Everything you want to accomplish hinges on its alignment with God's plan.
Show humility. James 4:13–16 explains that an assuming or boastful attitude can get us into trouble—but humble submission to God's will brings us into alignment: Now listen, you who say, "Today or tomorrow we will go to this or that city, spend a year there, carry on business and make money." Why, you do not even know what will happen tomorrow. What is your life? You are a mist that appears for a little while and then vanishes. Instead, you ought to say, "If it is the Lord's will, we will live and do this or that." As it is, you boast and brag. All such boasting is evil.
When Plans Don't Work Out
That's one of the hazards of planning—it doesn't always work. So how should we respond when our plans don't materialize? Proverbs 20:24 reminds us, "A man's steps are directed by the Lord. How then can anyone understand his own way?" When our plans don't work out, we can rest in the assurance that our plans are under the protection of His plans.
No wisdom, no insight, no plan can succeed against the Lord. His will always prevails. Therefore, when we make our plans by seeking advice, prayer, and humbly committing our plans to God, either our plans will succeed, or we can rest in the knowledge that God is sovereignly orchestrating all human events to a good end. So, why should we bother to plan? Because any plan in humble alignment with the will of God will succeed. Our plans are under the protection of His plans.
(Purchase Book)
Come Join Us as we learn How to Honor God on the Job
© 2010 by Patrick Morley. Used by permission of Moody Publishers. All rights reserved.
By accepting you will be accessing a service provided by a third-party external to https://christianbusinessnetwork.com/