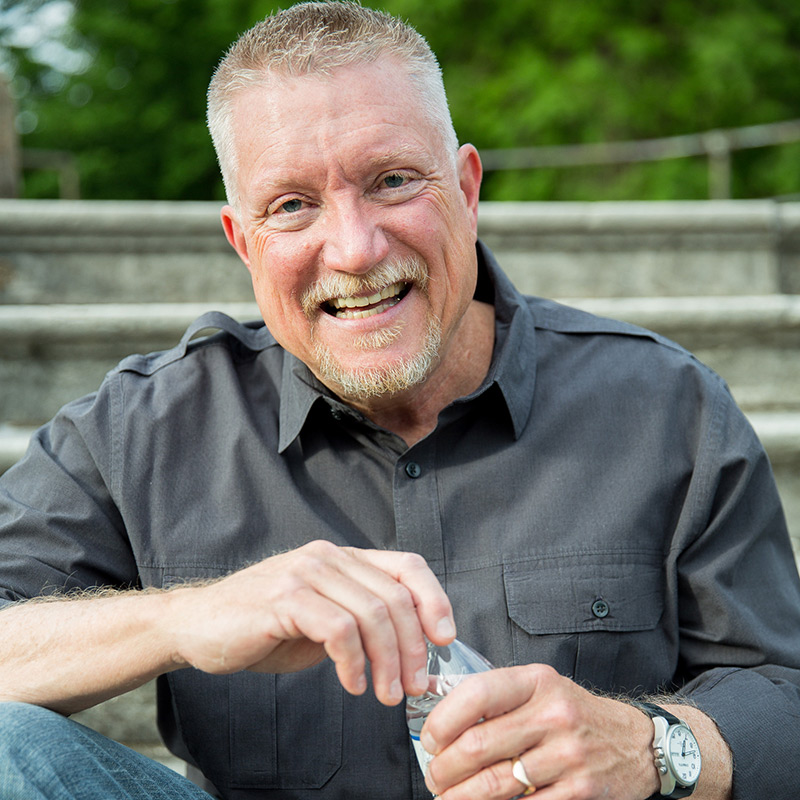 Jeffrey Mason
Author & Founder of SimpleBiz360®
Professional Group Facilitator
Connect with Jeffrey Mason
Join CBN Professional Groups
Jeffrey Mason is an author, podcaster and entrepreneur that founded SimpleBiz360®. Since 1989, he has focused on identifying best business practices that lead to measurable growth through increasing customer satisfaction. SimpleBiz360® combines lessons learned from other business leaders and a diversified career spanning three decades of entrepreneurial skills, management, executive, training and ownership capacities in 32 companies and nine industries – all to help members of the Christian Business Network maximize their potential to excel at their profession. Combining passions for continuous improvement and enhancing customer satisfaction, SimpleBiz360® Timeless Business Tools was published on September 30, 2019, followed by the release of a weekly podcast on October 24, 2019.
---
Professional Background
2019 – Present
SimpleBiz360® – Founder, Author & Podcaster
Published SimpleBiz360® Timeless Business Tools and created SimpleBiz360® Podcast. Averaging over 300 downloads per episode, our podcast is being seen and heard in 12 countries on YouTube and 26 audio platforms.
2008 – Present
North59, LLC – Founder & Owner
Currently manages wholesale business relationships for top tier Outdoor, Public Safety and Lifestyle brands in an Upper Midwest region.
2005 – 2007
Stars Design Group – Sales Manager
Managed sales, marketing and customer service for a niche apparel designer and manufacturer.
2004 – 2005
Roman & Sunstone – Account Executive
Sold and managed retail programs to National, Government and Liquidation Accounts.
2001 – 2003
Propper International – Executive Vice President
Managed sales, marketing, customer service, and product development for 30 million dollar public safety uniform manufacturing company.
1992 – 2000
Oxford Industries – Private Label Manager
Managed private label sales, merchandising, and certain manufacturing responsibilities for various key accounts of the Oxford Slacks Division.
1987 – 1990
Computer Systems Repair, Inc. – Director of Sales, Recruiting, & Training
Launched, developed, and managed recruiting & sales training for 65 entry-level professionals.
1984 – 1986
Lanier Business Products – Account Executive
Responsible for selling industry leading dictation products to senior executives in the Wall Street territory.
---
---
Ministry Background
2005 – 2008
2Rivers Church – Elder Board, OFallon, MO
Served as a member of a 10-person Elder Board in this church.
2007 – 2008
2Rivers Church – Trustee Board, OFallon, MO
Served as a member of a 6-member Trustee Board in this church.
2001 – 2008
2Rivers Church – Drama Team, OFallon, MO
Served as a writer/actor within a diversified ministry team in this church.
2003 – 2010
IIWII Ministries – Founder, Poet & Speaker, St. Charles, MO
Created Christian apparel, wrote Christian poetry and spoke to schools and youth groups.
1997 – 2000
Friendship Company – Christian Theater Group, Hillsborough, NJ
Served as an adult writer/actor in a Christ-Centered Childrens Theater Group.
1990 – 1992
Winslow Faith Assembly – Benevolence Committee Chairperson, Sicklerville, NJ
Created this committee and served as its chairperson in an Assembly of God church.
---
---
Educational Background
1978 – 1983
Bachelor Of Arts Sociology, Stockton University, Pomona, NJ
---
---
Additional Background
1987
Dale Carnegie Sales Course Group Leader, King of Prussia, PA
1986
Dale Carnegie Sales Course Group Leader, New York, NY
1986
Dale Carnegie Sales Course Champion, New York, NY