Trustworthy Wisdom@Work
A Repository of Wisdom from Trusted Sources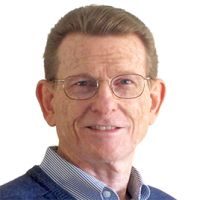 Pray for a Digital Marketing Strategy

Pray for wisdom to know how best to globally market our valuable services.
"By Wisdom a house is built, and by understanding it is established, and by knowledge the rooms are filled with every precious and beautiful treasure." (Proverbs 24:3-4)
O LORD Almighty, given that we are greatly lacking in wisdom and wholly dependent upon You for all wisdom, please provide our staff with an abundance of wisdom to know how best to market our valuable services to a global audience. In Jesus' name, we ask in faith. Amen?
Power Source links: Greater Works / Matters for Prayer / Partners in Prayer / Effective Prayer / Answered Prayer
© 2022 The Christian Business Network
By accepting you will be accessing a service provided by a third-party external to https://christianbusinessnetwork.com/