Trustworthy Wisdom@Work
A Repository of Wisdom from Trusted Sources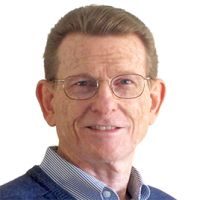 Pray for a Global Team of Business Advisers

Request for a global team of godly business advisers wholly committed to our cause.
"Where there is no guidance the people fall, but in abundance of counselors there is victory." (Proverbs 11:14)
"You did not choose me, but I chose you and appointed you to go and bear fruit—fruit that will last. Then the Father will give you whatever you ask in my name." (John 15:16)
O gracious Lord, please supernaturally choose and compel godly men and women from various nations to welcome an invitation to join CBN's Global Advisory Council and to be wholly committed to our Kingdom cause. In Jesus' name, we ask in faith. Amen?
Power Source links: Greater Works / Matters for Prayer / Partners in Prayer / Effective Prayer / Answered Prayer
© 2022 The Christian Business Network
By accepting you will be accessing a service provided by a third-party external to https://christianbusinessnetwork.com/