Trustworthy Wisdom@Work
A Repository of Wisdom from Trusted Sources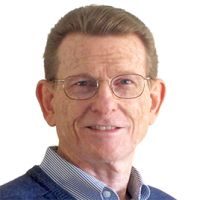 Pray for a Global Team of Business Partners

Pray for a global team of godly business partners wholly committed to our success.
"As for Titus, he is my partner and fellow worker among you; as for our brethren, they are messengers of the churches, a glory to Christ." (2 Corinthians 8:23)
O great Shepherd, please supernaturally choose and compel godly men and women from various nations to seek and welcome the opportunity to partner with CBN and to become wholly committed to its Kingdom success. In Jesus' name, we ask in faith. Amen?
Power Source links: Greater Works / Matters for Prayer / Partners in Prayer / Effective Prayer / Answered Prayer
© 2022 The Christian Business Network
By accepting you will be accessing a service provided by a third-party external to https://christianbusinessnetwork.com/