Trustworthy Wisdom@Work
A Repository of Wisdom from Trusted Sources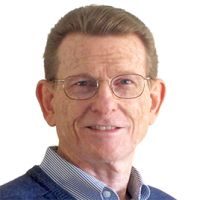 Pray for a Global Team of Business Professionals

Pray for a global team of godly business professionals committed to our success.
"Bezalel, Oholiab, and all the skilled people are to work based on everything the LORD has commanded. The LORD has given them wisdom and understanding to know how to do all the work of constructing the sanctuary." So Moses summoned Bezalel, Oholiab, and every skilled person in whose heart the LORD had placed wisdom, everyone whose heart moved him, to come to the work and do it. (Exodus 36:1–2)
O LORD God, please supernaturally choose and compel godly business professionals from various nations to partner with CBN and to become wholly committed to our success in the global marketplace. In Jesus' name, we ask in faith. Amen?
Power Source links: Greater Works / Matters for Prayer / Partners in Prayer / Effective Prayer / Answered Prayer
© 2022 The Christian Business Network
By accepting you will be accessing a service provided by a third-party external to https://christianbusinessnetwork.com/