Trustworthy Wisdom@Work
A Repository of Wisdom from Trusted Sources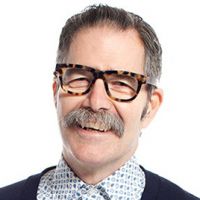 A Quest for More

tran·scen·dence: the state of being beyond and outside of the ordinary range of human experience. 
The bottom line: You were created to be part of something big. 
Have you ever dreamed that somehow, some way you would be part of something truly great? If so, this book is for you. This book is about having a life that counts for something. It is about living to make a difference. . . There is woven inside each of us a desire for something more—a craving to be part of something bigger, greater, and more profound than our relatively meaningless day-by-day existence.
We simply weren't constructed to live only for ourselves. We were placed on earth to be part of something bigger than the narrow borders of our own survival and our own little definition of happiness. The desire resides in each of us, and it is called transcendence. To transcend is to be part of something greater. We were created to be part of something so big, so glorious, so far beyond the ordinary that it would totally change the way we approach every ordinary thing in our lives.
This desire for transcendence is in all of us because God placed it there. He constructed us to live for more than ourselves. He designed us to want meaning, purpose, and consequence. We were not wired to be fully satisfied with self-survival and self-pleasure. God purposed that the borders of our vision would be much, much larger than the boundaries of our lives. We were meant to see more than our physical eyes can see, and it is that greater vision that was meant to engage, excite, connect, and satisfy us.
But here is the point of this little book: God invites you to so much more! God's grace invites you to be part of something that is far greater than your boldest and most expansive dream. His grace cuts a hole in your self-built prison and invites you to step into something so huge, so significant that only one word in the Bible can adequately capture it. That word is glory. . . You were hardwired by your Creator for a glory orientation. . . . We were made for the one glory that is transcendent—the glory of God.
The Glory That Transcends: It is a good thing to have purpose, but if your purpose isn't tied to glory, you have still denied your humanity. . . There are four transcendent glories that were created to be the life-shaping focus of every human being.
God glory. We were made to be more connected to what is above us than to what is below us. To put it another way, our lives were designed to be shaped more by our attachment to the Creator than by the creation. We were made to experience, to be part of, to be consumed by, and to live in pursuit of the one glory that is truly glorious—the glory of God. . . The transcendent glory that every human being quests for, whether he knows it or not, is not a thing; it is a person, and his name is God.
Stewardship glory: God gave Adam and Eve the responsibility for being good and faithful stewards of everything he had made. In effect, they were designed to be God's "resident managers." Their vision of personal purpose was meant to be as wide as the universe that God had created. They were constructed to do more than take care of themselves; they were called to care for the wide variety of amazing things God had purposefully crafted to be reflectors of his glory.
Community glory. We were made to need one another, and this community was meant to exist in a variety of forms, including neighbor, family, friend, church, city, state, nation, brother, sister, parent, and spouse. This web of ongoing relationships daily calls us out of our insulation and isolation to experience a community glory that selfish, personal focus can never deliver. . . This commitment to community was meant to be a major shaping focus of their day-by-day living.
Truth glory: God was calling Adam and Eve to transcend the boundaries of their own thoughts, interpretations, and experiences. They were to form their lives by the origin-to-destiny perspective that only the Creator could have. . . God's words contained knowledge of him, the meaning and purpose of life, a moral structure for living, the nature of human identity, a fundamental human job description, a call to human community, and a call to divine worship.
This book is a call to plan large and live big. . . It is an encouragement to remember and affirm that your humanity only really lives when it is connected to the transcendent glory that can only be found in God.
(Purchase Book)
Come Join Us in our Quest for More
Adapted from A Quest For More. Excerpt may not be reproduced without the express written permission of New Growth Press. To purchase this and other resources, please visit www.newgrowthpress.com.
© 2008 by Paul David Tripp. Used by permission of New Growth Press. All rights reserved.
By accepting you will be accessing a service provided by a third-party external to https://christianbusinessnetwork.com/