Trustworthy Wisdom@Work
A Repository of Wisdom from Trusted Sources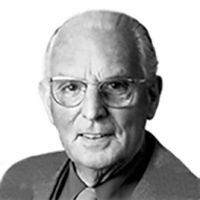 Above All Else
"Choose seven men from among you who are known to be full of the Spirit and wisdom. . . They chose Stephen, a man full of faith and of the Holy Spirit." (Acts 6:3, 5) 
Spiritual leadership requires Spirit-filled people. Other qualities are important; to be Spirit-filled is indispensable. . . A person can have a brilliant mind and possess artful administrative skill. But without spirituality he is incapable of giving truly spiritual leadership. Behind all the busyness of the apostles was the executive activity of the Spirit. As supreme administrator of the church and chief strategist of the missionary enterprise, He was everywhere present; all workers must be Spirit-led and filled.
To be filled with the Spirit means simply that the Christian voluntarily surrenders life and will to the Spirit. Through faith, the believer's personality is permeated, mastered, and controlled by the Spirit. The meaning of "filled" is not to "pour into a passive container" but to "take possession of the mind."
To be filled with the Spirit is to be controlled by the Spirit. The Christian leader's mind, emotions, will, and physical strength all become available for the Spirit to guide and use. Under the Spirit's control, natural gifts of leadership are lifted to their highest power, sanctified for holy purpose. . . All real Christian service is but the expression of Spirit power through believers yielded to Him (John 7:37–39).
(Purchase Book)
Come Join Us as we learn about Spiritual Leadership
© 2007 by Oswald Sanders. Used by permission of Moody Publishers. All rights reserved.
By accepting you will be accessing a service provided by a third-party external to https://christianbusinessnetwork.com/