Trustworthy Wisdom@Work
A Repository of Wisdom from Trusted Sources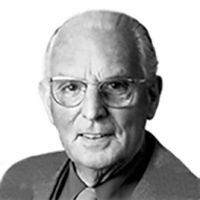 An Honorable Ambition
"To aspire to leadership is an honorable ambition." (1 Timothy 3:1) 
"Should you then seek great things for yourself? Seek them not." (Jeremiah 45:5) 
No doubt, Christians must resist a certain kind of ambition and rid it from their lives. But we must also acknowledge other ambitions as noble, worthy, and honorable. . . When our ambition carries out a burning desire to be effective in the service of God—to realize God's highest potential for our lives—we can keep both of these verses in mind and hold them in healthy tension.
And so we find the ancient prophet Jeremiah giving his servant Baruch some very wise and simple counsel: "Are you looking for great things for yourself? Don't do it." Jeremiah was not condemning all ambition as sinful, but he was pointing to selfish motivation that makes ambition wrong—"great things for yourself." Desiring to excel is not a sin. It is motivation that determines ambition's character. . . Ambition which centers on the glory of God and welfare of the church is a mighty force for good.
(Purchase Book)
Come Join Us as we learn about Spiritual Leadership
© 2007 by Oswald Sanders. Used by permission of Moody Publishers. All rights reserved.
By accepting you will be accessing a service provided by a third-party external to https://christianbusinessnetwork.com/