Trustworthy Wisdom@Work
A Repository of Wisdom from Trusted Sources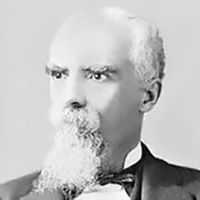 "Ask of Me"
More praying, and better praying, is the key to the whole matter. The more time we spend in prayer, and the more preparations we make to meet God, the more we will commune with God through Christ.  . . God is willing to give, but we are slow to ask. . . The Father holds the authority and power in His hands. How easy is the condition, and yet how slow we are in fulfilling the condition! . . . The Father holds Himself in the attitude of Giver, and a petition to God the Father empowers all agencies, inspires all movements. . . We can do all things by God's aid, and we can have the whole of His aid by asking.
The forces of good and evil are contending for the world. If we would pray, we could add to the conquering power of the army of righteousness. . . John Foster made this statement about the need for prayer in our lives: If more or all of the disciples of Christianity were to pray, with an earnest and unalterable resolution, in order that heaven should not withhold anything that the most persistent prayer could obtain, "it would be a sign that a revolution of the world was at hand.". . . Prayer puts God in full force into His own work. . . Faith is only omnipotent when on its knees; and when its outstretched hands take hold of God, then it draws upon the utmost of God's capacity, for only a praying faith can get God's "all things whatsoever."
Come Join Us as we learn the Purpose in Prayer
Taken from E. M. Bounds on Prayer by E. M. Bounds.
Copyright
© 1997, 2012 by Whitaker House. Use by permission of Whitaker House. www.whitakerhouse.com