Trustworthy Wisdom@Work
A Repository of Wisdom from Trusted Sources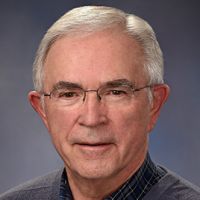 Assignment: Babylon

Our God of infinite variety uses many means of positioning His people. . . We who love God are positioned not according to human design, nor simply as a result of our own efforts to arrange circumstances, but as a result of God's working. God calls us according to His purpose, not ours. We may never be able to understand why God has put some particular Christian in a certain position or occupation.
Our pattern has been set. When God the Father prepared a body for Jesus, His Son, He sent that body into the world. Today the Church is Jesus' Body on earth. This Body, like His other body, is sent into the world. Not to some secure and sheltered holy place, but into the degraded world. . . In our work, as in every other area of life, we are to serve at the pleasure of the King, not at our own pleasure. . . He is recruiting men and women who will allow His righteous will to rule them as they live and work on earth. When He finds them, the King places them strategically here and there throughout the whole world according to His own design.
Incredible as it may seem to human logic, God does assign most of His people to ordinary employments as His first choice for their lives. . . If God wants you fully occupied in some form of gospel work, obey Him. If His call to you is ordinary work, obey Him just as heartily. Engagement in gospel work is no indicator of the level of one's commitment to Christ. God sets some apart for the work of the gospel, and He sets others apart to bear fruit in the ordinary vocations.
(Purchase Book from CBN Online Store or ChristianBook.com)
Excerpt from Serving Christ in the Workplace by Larry Peabody
Come Join Us as we learn to Serve Christ in the Workplace
© 2004 by CLC Publications. Used by permission of CLC Publications. May not be further reproduced. All rights reserved.
By accepting you will be accessing a service provided by a third-party external to https://christianbusinessnetwork.com/