Trustworthy Wisdom@Work
A Repository of Wisdom from Trusted Sources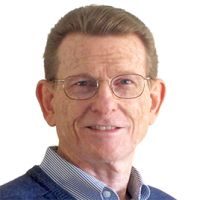 Pray for Boldness of Faith to Accomplish Greater Works

"I assure you: The one who believes in Me will also do the works that I do. And he will do even greater works than these, because I am going to the Father. Whatever you ask in My name, I will do it so that the Father may be glorified in the Son. If you ask Me anything in My name, I will do it." (John 14:12–14)
Reflection: How is it possible for any man or woman of God to do even greater works than what Jesus did? While this is humanly impossible for us either to comprehend or to accomplish, it is not supernaturally impossible - especially when Jesus himself assures us that such can and will happen if two conditions are met. "The one who believes..." First, we must have confident faith in Jesus that such greater works can and will indeed be accomplished regardless of our ability to comprehend how Jesus will do them and regardless of having the privilege of actually participating in their accomplishment. "Whatever you ask in My name... If you ask Me anything in My name." Second, we must be willing to petition the Lord to accomplish such greater works, and we must ask in confident faith that He will both hear and answer our prayers, thereby accomplishing His greater works in His way, in His time, and by His power. (1 John 3:21-22 / 1 John 5:14-15) Then, Jesus assures us that HE WILL ACCOMPLISH EVEN GREATER WORKS than what He accomplished while on earth from His new position of authority in heaven!
Response: Dear Lord Jesus, since it is truly possible for You to accomplish even greater works now than what you accomplished while on earth, we beg You to do just that! Astound and amaze us with a fresh demonstration and display of Your greatness. But first, inspire and compel us to pray bold and visionary prayers that only You could answer. Accomplish Your great and mighty works in answer to our bold and confident requests. In Jesus powerful name we ask. Amen?
Request: Join us in asking the Lord to accomplish His great and mighty works in answer to our bold and confident requests.
Power Source links: Greater Works / Matters for Prayer / Partners in Prayer / Effective Prayer / Answered Prayer
© 2022 The Christian Business Network
By accepting you will be accessing a service provided by a third-party external to https://christianbusinessnetwork.com/