Trustworthy Wisdom@Work
A Repository of Wisdom from Trusted Sources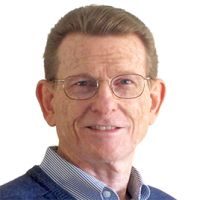 Pray for Boldness of Faith to Approach His Throne

Let us boldly approach God's great throne to request that He demonstrate and display His greatness to the nations.
"In Him we have boldness and confident access through faith in Him." (Ephesians 3:12)
"Therefore let us approach the throne of grace with boldness, so that we may receive mercy and find grace to help us at the proper time." (Hebrews 4:16)
O great and mighty King, embolden our faith to approach Your great and mighty throne of grace and to boldly request that You demonstrate and display to every tribe, tongue, people and nation on earth the greatness of Your nature, Your character, and Your works especially through CBN. In Jesus' name, we ask in faith. Amen?
Power Source links: Greater Works / Matters for Prayer / Partners in Prayer / Effective Prayer / Answered Prayer
© 2022 The Christian Business Network
By accepting you will be accessing a service provided by a third-party external to https://christianbusinessnetwork.com/