Trustworthy Wisdom@Work
A Repository of Wisdom from Trusted Sources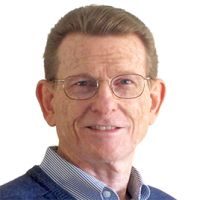 Pray for Boldness of Faith to Claim His Promises

Let us boldly claim God's great promises on our behalf that we might apprehend everything that God intends to do.
"For I know the plans I have for you," declares the LORD, "plans to prosper you and not to harm you, plans to give you hope and a future. Then you will call upon me and come and pray to me, and I will listen to you. You will seek me and find me when you seek me with all your heart." (Jeremiah 29:11–13)
"Again, I assure you: If two of you on earth agree about any matter that you pray for, it will be done for you by My Father in heaven. For where two or three are gathered together in My name, I am there among them." (Matthew 18:19–20)
O gracious and faithful God, embolden our faith to boldly claim Your great promises on behalf of CBN that we might apprehend everything that You intend to do. In Jesus' name, we ask in faith. Amen?
Power Source links: Greater Works / Matters for Prayer / Partners in Prayer / Effective Prayer / Answered Prayer
© 2022 The Christian Business Network
By accepting you will be accessing a service provided by a third-party external to https://christianbusinessnetwork.com/