Trustworthy Wisdom@Work
A Repository of Wisdom from Trusted Sources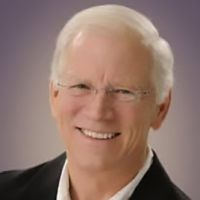 Calling: Businessman, Plumber, or Minister - Same Thing

To Work Is Part of God's Nature—and Ours 
Work is part of God's nature and character. John 5:17 portrays both the Father and Jesus as workers. Jesus said, "My father is always at his work to this very day, and I, too, am working." . . . God has dominion over the whole earth and all of creation—a dominion that He has delegated to us. Work, it turns out, is part of our nature and character too. We have been created to work, and you will never find complete peace on earth until you discover what God has called you to do. Sadly, many workers have not—some surveys have shown that up to 80 percent of people are not in jobs best suited for them.
Is a Career in Ministry More Spiritual than a Career in Business?
God calls us to "build the kingdom" and "tend the culture." That's the Great Commission and the Cultural Mandate. Building the kingdom is the Great Commission: "Go and make disciples …" (see Matthew 28:19–20). Tending the culture—which occupies the vast majority of our time—is the Cultural Mandate: God created mankind in His own image, blessed them, and sent them to fill and subdue the earth, and rule over the fish, the birds, and every living thing (Genesis 1:27–28). The Cultural Mandate includes our roles in families, communities, government, education, health care, the arts, law, science, the trades, and commerce. Work is part of the Cultural Mandate. Both the Great Commission and the Cultural Mandate are high and holy callings.
Work Is Ministry
[W]ork is not just a platform to do ministry-it is ministry. If you are a waiter, every couple sitting at your station is a divine appointment. They provide an opportunity for you to serve them in the name of Jesus Christ. "How may I help you?" "May I take your order?" If you are a salesman, every appointment is holy, and every closing is sacred. If you are a manager, every time you intervene between two employees who cannot see eye-to-eye, you have an opportunity to demonstrate the reconciling power of the gospel of Jesus Christ. . . Every vocation can be holy to the Lord, if we look to Him day by day for His help. For the Christian, all of life is "spiritual."
Work Should Bring Glory to God
Your occupation is part of your call to service. Faith is not a private thing to be kept in a compartment. Instead, on the job your faith should season every action and word so that God will receive praise, glory, and honor. What does that look like in action? The apostle Paul gives us some key clues in 1 Thessalonians 4:11– 12, writing, "Make it your ambition to lead a quiet life, to mind your own business and to work with your hands, just as we told you, so that your daily life may win the respect of outsiders and so that you will not be dependent on anybody." . . . Work is a noble and holy vocation. . . Regardless of whether you're a businessman or a minister, your work is a calling. It has intrinsic value, and it has potential to bear eternal fruit.
(Purchase Book)
Come Join Us as we learn How to Honor God on the Job
© 2010 by Patrick Morley. Used by permission of Moody Publishers. All rights reserved.
By accepting you will be accessing a service provided by a third-party external to https://christianbusinessnetwork.com/