Trustworthy Wisdom@Work
A Repository of Wisdom from Trusted Sources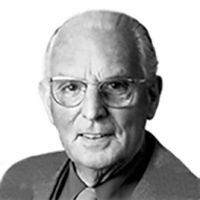 Can You Become a Leader?
"Send some men to explore the land of Canaan. . . From each ancestral tribe send one of its leaders." (Numbers 13:2) 
Jesus looked for a humbler sort of person, unspoiled by the sophistication of His day. Jesus chose from the ranks of workers, not professional clergy. . . Jesus chose people with little education, but they soon displayed remarkable flair. He saw in them something no one else did, and under His skillful hand they emerged as leaders who would shock the world. To their latent talents were added fervent devotion and fierce loyalty, honed in the school of failure and fatigue.
Adding leadership potential to our lives usually requires that we shake off negative elements that hold us back. If we are overly sensitive when criticized and rush to defend ourselves, that must go. If we make excuses for failure and try to blame others or circumstances, that must go. If we are intolerant or inflexible, so that creative people around us feel hemmed in, that must go. If we are disturbed by anything short of perfection in ourselves and others, that must go.
(Purchase Book)
Come Join Us as we learn about Spiritual Leadership
© 2007 by Oswald Sanders. Used by permission of Moody Publishers. All rights reserved.
By accepting you will be accessing a service provided by a third-party external to https://christianbusinessnetwork.com/