Trustworthy Wisdom@Work
A Repository of Wisdom from Trusted Sources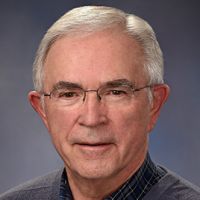 Forward to Serving Christ in the Workplace

One of the inevitable by-products of materialism is boredom. The materialist must work to acquire more and more, but his work gives him no joy, and that which he acquires through it gives no satisfaction. He is ever searching for fulfillment, but never finding it. "Why do you spend money for that which is not bread, and your labor for that which does not satisfy?" cried the prophet.
The tragedy is that the materialistic spirit has seeped into the church. Christianity is looked upon by many of its professed adherents as a spiritual addendum to the secular life. So the Christian lives his life during the week like anybody else, but on Sunday he goes to church instead of golf. What a travesty of New Testament Christianity!
This book puts a finger on some of the major weaknesses of modern Christianity. One of these is the tendency to departmentalize our lives and confine the spiritual to its own little watertight compartment instead of letting it out to invade and transform the secular.
This book has an important message for the believer who feels that he is sentenced to being a second-class citizen in the kingdom of God simply because he finds his daily calling in the secular world. . . It is transforming to discover that the secular is sacred when God puts it into your hand, and that in working for that demanding earthly employer one is serving the Lord Christ. This book proves that there is no scriptural authority for the belief that serving God in business is any less spiritual than serving God in full-time ministry.
Arthur Wallis
(Purchase Book from CBN Online Store or ChristianBook.com)
Excerpt from Serving Christ in the Workplace by Larry Peabody
Come Join Us as we learn to Serve Christ in the Workplace
Copyright
© 2004 by CLC Publications. Used by permission of CLC Publications. May not be further reproduced. All rights reserved.