Trustworthy Wisdom@Work
A Repository of Wisdom from Trusted Sources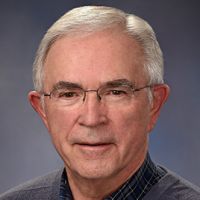 Glowing without Glaring

Sharing the Light of the world with non-Christians is one more reason God has put us to work in ordinary jobs. But how do we share this light? Do we glow? Or glare?
The New Testament writers spent comparatively few words on evangelism. Jesus told His disciples to proclaim the gospel in every nation. He promised that after the Holy Spirit had come upon them they would be witnesses. But the letters in the New Testament written to various churches do not urge believers to "get out and make converts." Instead, the emphasis is upon the relationships of the Christian, first to God through Christ and then to his fellow believer. The New Testament writers knew that when these two relationships are in order, evangelism is spontaneous.
God's first step in reaching the world doesn't directly concern the world. . . [In John 17] He did pray for the world, but not directly. Blessing for the world was to come indirectly, as a result of His Father's answer to Jesus' prayer for the Church. He prayed that His followers "may all be one; even as Thou, Father, art in Me, and I in Thee, that they also may be in Us; that the world may believe that Thou didst send Me" (v. 21). Again in verse twenty-three He prayed that Christians "may be perfected in unity, that the world may know that Thou didst send Me, and didst love them, even as Thou didst love Me."
Here, in the unity of the Church, lies the first key to effective evangelism. "By this," Jesus had said, "all men will know that you are My disciples, if you have love for one another" (John 13:35). Love like this does not glare. It glows with the warmth of a campfire burning and beckoning in the darkness of Babylon's coldness, division, and hostility. . .Visible love and unity between Christians is the first step in our witness to the world. . . Only Christ, who came from the Father above, could be the source for unity like this.
(Purchase Book from CBN Online Store or ChristianBook.com)
Excerpt from Serving Christ in the Workplace by Larry Peabody
Come Join Us as we learn to Serve Christ in the Workplace
© 2004 by CLC Publications. Used by permission of CLC Publications. May not be further reproduced. All rights reserved.
By accepting you will be accessing a service provided by a third-party external to https://christianbusinessnetwork.com/