Trustworthy Wisdom@Work
A Repository of Wisdom from Trusted Sources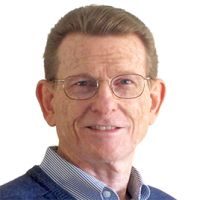 Pray for God's Favor for Him to Receive Global Praise

Pray that people worldwide would praise God as they experience His immeasurable favor via CBN.
"May the LORD God, the God of Israel, who alone does wonders, be praised. May His glorious name be praised forever; the whole earth is filled with His glory. Amen and amen." (Psalm 72:18–19)
O LORD God, who alone does wonders, we plead with you to use CBN as a channel of your immeasurable favor upon the people of every nation on earth so that the whole earth will be filled with the glory and praise of your name. In Jesus' name, we ask in faith. Amen?
Power Source links: Greater Works / Matters for Prayer / Partners in Prayer / Effective Prayer / Answered Prayer
© 2022 The Christian Business Network
By accepting you will be accessing a service provided by a third-party external to https://christianbusinessnetwork.com/