Trustworthy Wisdom@Work
A Repository of Wisdom from Trusted Sources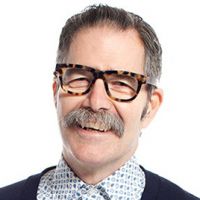 Groaning

sat·is·fac·tion: the confident acceptance of something as satisfactory, right, dependable, or true. 
The bottom line: this side of eternity, there should be dissatisfaction in all of us with the way things are. 
It has been suggested by some that between coming to Christ and entering the final kingdom the default language of every Christian should be groaning. Paul says it this way in Romans 8:22—25:
We know that the whole creation has been groaning as in the pains of childbirth right up to the present time. Not only so, but we ourselves, who have the first-fruits of the Spirit, groan inwardly as we wait eagerly for our adoption as sons, the redemption of our bodies. For in this hope we were saved. But hope that is seen is no hope at all. Who hopes for what he already has? But if we hope for what we do not yet have, we wait for it patiently.
This side of eternity, groaning is meant to be the default language of the big kingdom. When we groan for these reasons, we get it right. This kind of groaning is only present in people who are submitting little kingdom desires to big kingdom interests. . . If you pursue God's plan for your relationships, you will groan, because you will be confronted with how far you and others are from what God says is good and best. Pursuit of big kingdom relationships will bring you to the end of yourself and make you cry out for the help that only God can provide.
Where does one find ultimate fulfillment, satisfaction, and contentment? In God and God alone. Living for God is indeed fulfilling, but we don't find him fulfilling because we are too busy being satisfied with the temporary pleasures of the physical world. Before we ever come to God we have already decided the things that we want in order to be fulfilled. We tend to seek God so that he will deliver some kind of physical, relational, or circumstantial fulfillment. Rather than working to satisfy us with these, God wants us to experience hunger so deep that it drives us to forsake these things and finally find our satisfaction in him.
Big kingdom living is lived in the tension between deep gratitude and daily groaning.
I groan because this world is a broken place. There is nowhere I look where this brokenness cannot be seen. I groan because I am not yet all that God's grace can enable me to be. I groan because I long for God's kingdom to come. I groan because I have tasted the pleasures of this earth and they do not satisfy. Because of these things there is never a day when it is not right for me to groan. Paul was right; groaning is the default language of the children of God. And it is this groaning that expands everything your life touches to the size of the kingdom of God.
The final question: be honest. What are the things that make you groan?
(Purchase Book)
Come Join Us in our Quest for More
Adapted from A Quest For More. Excerpt may not be reproduced without the express written permission of New Growth Press. To purchase this and other resources, please visit www.newgrowthpress.com.
© 2008 by Paul David Tripp. Used by permission of New Growth Press. All rights reserved.
By accepting you will be accessing a service provided by a third-party external to https://christianbusinessnetwork.com/