Trustworthy Wisdom@Work
A Repository of Wisdom from Trusted Sources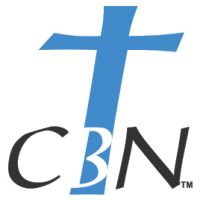 Henry Parsons Crowell - Founder of the Quaker Oats Company

Through all his initial trials to the end of his life, integrity and innovation were always primary in the strategy of the Quaker Oats Company's founder.
"If my life can always be lived so as to please Him in every way, I'll be supremely happy." ~ Henry Parsons Crowell
One of the most amazing and spectacularly successful Christian businessmen in American history was Henry Parsons Crowell, founder of the Quaker Oats Company. He is also one of the least known in the annals of business successes—and that is just the way he wanted it.
The era in which Henry Crowell grew up and come of age was one of spectacular and frightening change:
Here is the setting. It was just before a new century. There were dramatic technological changes making old jobs obsolete; business and industry were in turmoil. Through increasing mergers and acquisitions, tens of thousands of workers lost their jobs when businesses consolidated by using the new technology. Sound familiar?
Born on January 27th, 1855, Crowell would benefit from the careful planning of a Christian father. Henry Luther Crowell became a successful merchant after moving his family from Hartford, CT, to Cleveland, OH. The elder Crowell was a devout believer and he was careful to impart the Christian faith to his children. No meal was ever eaten in the Crowell home without first reading from the Scriptures. Thanksgiving and an entreaty for God's blessings on the home would follow. As Luther Crowell's prosperity increased, so did his concern about how his children might use the family's wealth when he was gone. Luther Crowell had tuberculosis and he knew he didn't have a lot of time to live. So Henry's father set up family trust that would provide their support and an education for Henry as well.
On November 20th, 1864, Henry Crowell's father breathed his last and went to his eternal reward. This event had a dramatic impact on the young boy. The next day, Henry sought out his pastor who had conducted the memorial and graveside service for his father. After talking with Dr. Hawks for over an hour and having the wise pastor tell him of Christ's love for him, the young boy made a decision that would last a lifetime:
…the young seeker understood. He bowed his head and prayed with the minister, inviting Jesus to come into his life and show him the way to live for God. In all the years to follow, this experience would never be forgotten, nor would its reality ever leave [Henry]…he was conscious of something wonderful having taken place within him. The power, validity, and wonder of that event would be ever-present in [Henry's] life and work and stay with him for the rest of his earthly life.
The careful and wise planning of Henry's father enables him to leave Henry an inheritance of $27,000. This was meant to pay for the boy's education and help him get a start in life. Henry enrolled in Greylock, a Christian prep school for boys. It was Henry's dream to attend Yale. But God intervened. Henry had contracted the same ailment that had cut his father down in his prime—tuberculosis. His doctor told the boy he would have to return home and rest. Henry was devastated, as was his mother. She could not fight the dread and foreboding feeling that she would have to bury her son as she has her husband.
In the spring of 1873, God once again intervened in Crowell's life. "A fiery businessman turned evangelist" had been invited to speak at the Second Presbyterian Church. Dwight L. Moody's words would have a great influence on Crowell: "The world has yet to see what God can do with and for and through and in a man who is fully and wholly consecrated to him. Will you be one of those men? Is your God worthy of such a commitment?"
Henry Crowell was reduced to tears. God seemed to be speaking directly to him. He was so moved that he left the church unnoticed and went to be alone and pray. Henry knew he had a knack for business. He had been working in the business his father had founded and his keen sense of business and commerce was obvious—his co-workers had noticed it immediately. He had felt he could not be fully used by God without completing his education, but Moody was not an educated man, yet he was being used by God. Crowell knew that maybe God could use him in some other way, as evidenced by his words, "Maybe I can make money and help support men like D.L.Moody."
Henry Crowell promised God then and there that if God would allow him to make money and give for the work of the Gospel, he would keep his name out of it. This promise and commitment to God eventually allowed Crowell to give millions of dollars to numerous ministries and individuals in the name of Christ. Providentially, it also enabled Crowell to one day be the man who practically single-handedly saved Moody Bible Institute from failing.
But God sometimes tempers His servants first. His health worsened. His disease progressed to the point that he was almost constantly bedridden. Rather than sink into despair, Crowell plunged into the Scriptures with intense purpose. He was fascinated by the number of times the Bible referred to the number seven. Job 5:19 seemed to be directed to him personally: "He shall deliver thee in six troubles: yea, in seven there shall be no evil touch thee." Crowell claimed this promise as his own and prayed to his God that it meant his lung problems would only last six years. But his condition grew critical. His doctor advised him that if he was to life, he would have to live outdoors in a more moderate climate for seven years.
Crowell's reaction shocked his doctor: "I already knew it was going to be seven years!" He believed, according to Job 5:19 that he would be healed in the seventh year. And he was. Crowell traveled west and met up with a companion. Together they rode on horseback through the California deserts, explored caves, climbed snow-covered mountain peaks, and impressed the local cowboys with their vigor and courage—despite their reputation for being "eastern tenderfoots."
In the late 1870s, Crowell made two very lucrative farm and real estate transactions—buying land, starting successful ranching operations and selling in short order for a very nice profit. It seemed God was certainly keeping up His end of the bargain Crowell had made earlier in life. People were beginning to take notice of this young man who seemed to have the Midas touch. Crowell's Uncle Joel soon approached him about another business deal. There was a failing oats mill near Ravenna, OH, for sale—Quaker Mill. Crowell dived in, doing his homework, questioning others in the business—sales-men, other mill owners—anyone who knew anything about the business. At the age of 26, Crowell made up his mind to buy the mill. Crowell made the business the matter of daily prayer. He tried new ideas---marketing was his gift and he decided to package his products in attractive, colorful boxes for individual sales instead of dirty barrels that say on the floor of general stores. Housewives took notice and the idea was an immediate success. He formed a trust with other millers and experimented with joint-marketing efforts. Again, success was the result.
Crowell was one of the most innovative men of his day. He was one of the first to advertise directly to purchasers. Once again, the results were dramatically successful:
There was simply no escaping Henry's efforts to make Quaker a name on everyone's lips. He felt that advertising was effective only as it gave constant exposure to the product. He pioneered the use of celebrity testimonials and endorsements to prove value. Henry also invented contests and prizes requiring the mailing in of a box top, did market testing and provided a heavy stream of sample products to give away at fairs, train stations, ball games and other places where crowds convened. All are from the Crowell mind and creativity, although many are surprised, thinking such inventions were from a modern-day ad agency.
Crowell's use of these marketing techniques reveals he practiced scriptural principles in his efforts to grow his company. First, his desire to consistently keep his product before the public eye, via advertising methods, is in accord with the Biblical concept of repetition—"precept upon precept, line upon line" (Isaiah 28:10). Secondly, he knew the power of giving: "Give and it shall be given" (Luke 6:38). His confidence in his God, and his product, enabled him to give his product away and the returns were "supernatural."
The depth and breadth of Crowell's success in Quaker Oats, as well as several other ventures, is breathtaking. Crowell and a partner, Frances Drury, started the Perfection Stove Company. In 1901, Drury was approached by business associates of John D. Rockefeller. It seems that Standard Oil's petroleum refining process was producing an abundant amount of kerosene as a by-product. Rockefeller was convinced that by helping Crowell expand the market for the Perfection Stove, he would as the same time create a huge market for the gathering "lakes and lagoons" of kerosene. He was right. Standard Oil had 3,000 salesmen and by allowing them to offer the stove, Crowell agreed he would be able to dramatically expand their sales potential. Sales immediately exploded beyond Crowell's wildest dreams. Crowell believed God had intervened and directed his company's success.
There is a lesson here for us today—joint ventures often have mutual and exponential benefits for complimentary products. Crowell was absolutely brilliant at creating markets for his products. When told that Americans only ate pancakes during cold weather, he scoffed: "We'll just have to change that habit." Crowell plodded on and "sold Americans that his Aunt Jemima Pancake Mix was good all year on all sides of."(4) Crowell also experienced dramatic success in his civic involvements. As a charter member of the Chicago Crime Commission, Crowell and the Commission successfully pushed for local and state prosecutors to go after the rampant vice that was then present in Chicago, including illicit gambling, prostitution, and loan-sharking.
Crowell's dynamic Christian faith affected his business ventures, his civic involvement, and his generosity. During the latter part of Crowell's life, he was giving away close to 70 percent of his income. He supported many Christian endeavors, missionaries, churches, tract publication, prison ministries, and was sensitive to individual needs as well. He gave selflessly to widows, orphans, and those who had medical needs—even to young people seeking a higher education.
Perhaps the most noteworthy aspect of Crowell's giving was his support for Moody Bible Institute. It is no exaggeration to say that were it not for Crowell's support and management of Moody at a very crucial time in its history, the organization would not be here today. Shortly after D.L Moody's death, the institution was suffering from a lack of funding—and direction. Crowell provided both. Once a week for 40 years, Henry Parsons Crowell took an entire day out of his very busy schedule and gave it to Moody Bible Institute by serving on the MBI Executive Committee. It was Crowell's gift of business that providentially rescued Moody Bible Institute. Had Crowell been convinced that he could only serve God in "ministry," American would likely have missed the dramatic positive impact Moody has had on the proclamation of the Gospel here and around the world. When the president of MBI wanted to name a new building after Crowell for his dedication to Moody, Crowell refused, remembering he had promised God early in his life that if He would allow him to make money to give to the gospel, he would keep his own name out of it. God had kept his promise and so did Crowell. It is evident that God honored His servant's vow (Eccl. 5:5). As the scriptures teach us, God is not slack concerning His promises (2 Peter 3:9).
On Monday, October the 22nd, 1943, Crowell boarded a train to return home from his office. Taking his seat on the train, he opened his briefcase and, as he so often did, took out the worn leather-bound New Testament. But before he could read the Word of God, his heart stopped and he was in the presence of God. He was 88 years old. Crowell was gone, but his influence lives today. In 1927, Crowell, concerned about the increasing influence of modernism in Christianity, formed a trust to perpetuate his desire to give to the work of God. He did not want that hard earned money to go to ministries that drifted from the fundamental truths of God's word. The Trust's website, www.crowellfoundation.org states:
The establishment of the Crowell Trust with a purpose of 'encouraging and promoting the spread of Evangelical Christianity' has extended his mission years beyond his life on this earth, blessing hundreds of ministries each year and reaching to the far corners of the world.
Though Henry Parsons Crowell never wanted his name on a monument, the testimony of his life is in itself a monument—not only to the power of God, but also to what God can do with any businessman "wholly consecrated to Him."
(Published by ChristianBusinessDaily.com and Selling Among Wolves)
Come Join Us as we strive to become Godly Servant-Leaders
© 2007 Christian Business Daily
By accepting you will be accessing a service provided by a third-party external to https://christianbusinessnetwork.com/