Trustworthy Wisdom@Work
A Repository of Wisdom from Trusted Sources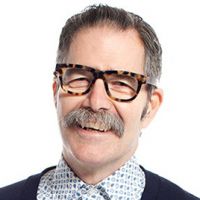 In the Center of It All

pre·em·i·nent: superior to or notable above all others, greatest in importance. 
The bottom line: big kingdom living means living with Christ at the center of everything I think, desire, say, and do. 
In the big kingdom, the kingdom of God, the center is the one place self can never be. The fundamental difference between the two kingdoms can be seen in who resides in the center. Transcendent, big kingdom living always has the center reserved for someone other than you.
The Bible: The Story of the King
[T]he entire Bible is the story of Christ the King. He is the One who alone is worthy of standing at the center of the kingdom of God. The big kingdom is the kingdom of Christ. What this means practically is that to live for the big kingdom is to live for Christ. Transcendent living is Christ-centered living. Living for Christ is the only way you will ever be liberated from your bondage to the overwhelming tendency to shrink the size of your life to the size of your life. The only way to spin free of the narrow confines of your little cubicle kingdom is to live in the big sky country of Christ-centered living. You will never win the battle with yourself simply by saying "no" to yourself. That battle only begins to be won when you say "yes" to the call of your King, the Lord Jesus Christ.
Preeminent in All Things
What does it mean to live in an intentionally Christ-centered way in your daily life—in your marriage, parenting, friendship, work, community, finances, etc.? Remember that only when you live for Christ can you recapture the transcendence for which you were created. Only in transcendent living can you recover your true humanity. And only in recovering your true humanity can your life really have meaning and purpose. All of this is true because your humanity is not tied to self-discovery and self-fulfillment (as the surrounding world proposes) but in investing your life for Christ's glory and the success of his kingdom on earth. You were put here for the purpose of the glory of another. . . It is only in living for Christ that we actually begin to become what we were meant to be.
So What Does It Look Like for Christ to Be Central?
To live in a Christ-centered way means that Christ is my source, motive, goal, and hope:
Source. To see Christ as your source means to measure your potential not by the limits of your natural ability, but by the unending resources of his grace. And since I am constantly dependent on his grace, I seek his grace wherever it is to be found. I read his Word, I fellowship with other believers, I participate in corporate worship, I am active in ministry, I participate in the Lord's Supper, and I seek the wise counsel of spiritual leaders. I do all of these things not out of duty, but because Christ is my source and I am a seeker after his grace.
Motive. To live a Christ-centered life means that he really is the reason I do everything I do. I want to know him. I want to be part of his work on earth. I want to please him with my life. I want to value what he values. I want his purpose for me to define my purpose for myself. I want to follow his words and incarnate his character. I want to be his disciple and represent him like an ambassador so his will shapes my actions, reactions, words, thoughts, and desires.
Goal. Living a Christ-centered life means that I willingly submit every other attainable glory in my life to the one glory that has captured my heart and structures my life, the glory of Jesus Christ. I do want him to be known, honored, worshipped, and obeyed. I do want his purposes to succeed. And although there are things that I would like to experience and accomplish, there is one orienting compass in my life. It is his honor and glory that I live for.
Hope. Is Christ your hope? Is he the solid rock on which your life stands? When Christ is my hope, he becomes the one thing in which I have confidence. I act on his wisdom and I bank on his grace. I trust his promises and I rely on his presence. And I pursue all the good things that he has promised me simply because I trust him. So, I am not manipulating, controlling, or threatening my way through life to get what I want, because I have found what I want in Christ. He is my hope.
The final question: what tends to compete with Christ for the center of your world?
(Purchase Book)
Come Join Us in our Quest for More
Adapted from A Quest For More. Excerpt may not be reproduced without the express written permission of New Growth Press. To purchase this and other resources, please visit www.newgrowthpress.com.
© 2008 by Paul David Tripp. Used by permission of New Growth Press. All rights reserved.
By accepting you will be accessing a service provided by a third-party external to https://christianbusinessnetwork.com/