Trustworthy Wisdom@Work
A Repository of Wisdom from Trusted Sources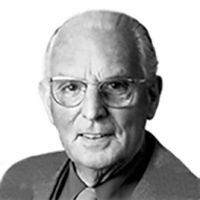 Insights on Leadership from Paul
"Now the overseer must be above reproach, the husband of but one wife, temperate, self-controlled, respectable, hospitable, able to teach, not given to drunkenness, not violent but gentle, not quarrelsome, not a lover of money. He must manage his own family well and see that his children obey him with proper respect. . . . He must not be a recent convert, or he may become conceited. . . . He must also have a good reputation with outsiders." (Numbers 13:2)
Social Qualifications
With respect to relationships within the church, the leader is to be above reproach. If a charge is preferred against him, it fails because his life affords no grounds for reproach or indictment of wrongdoing. With respect to relationships outside the church, the spiritual leader is to enjoy a good reputation.
Moral Qualifications
Moral principles common to the Christian life are under constant, subtle attack, and none more so than sexual faithfulness. The Christian leader must be blameless on this vital and often unpopular point. Faithfulness to one marriage partner is the biblical norm. The spiritual leader should be a man of unchallengeable morality.
Mental Qualifications
A leader must be prudent, a person with sound judgment. This principle describes "the well-balanced state of mind resulting from habitual self-restraint"—the inner character that comes from daily self-discipline. [T]he Christian leader who possesses a sound mind has control of every part of his personality, habits, and passions.
Personality Qualifications
The Christian leader must be genial and gentle, not a lover of controversy. The leader must be actively considerate, not merely passive and certainly not withdrawn but irenic in disposition, always seeking a peaceful solution, and able to diffuse an explosive situation. Covetousness and its twin, the love of money, disqualify a person for leadership.
Domestic Qualifications
The Christian leader who is married must demonstrate the ability to "manage his own family well and see that his children obey him with proper respect" (1 Timothy 3:4). To reach this goal, a spouse must fully share the leader's spiritual aspirations and be willing to join in the necessary sacrifices.
Maturity
Spiritual maturity is indispensable to good leadership. A new convert does not yet possess the spiritual stability essential to leading people wisely. It is unwise to give key positions too early even to those who demonstrate promising talent, lest status spoil them.
(Purchase Book)
Come Join Us as we learn about Spiritual Leadership
© 2007 by Oswald Sanders. Used by permission of Moody Publishers. All rights reserved.
By accepting you will be accessing a service provided by a third-party external to https://christianbusinessnetwork.com/