Trustworthy Wisdom@Work
A Repository of Wisdom from Trusted Sources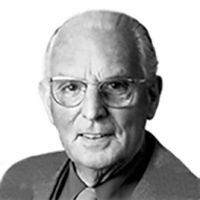 Insights on Leadership from Peter
"Be shepherds of God's flock that is under your care, serving as overseers—not because you must, but because you are willing, as God wants you to be; not greedy for money, but eager to serve; not lording it over those entrusted to you, but being examples to the flock. And when the Chief Shepherd appears, you will receive the crown of glory that will never fade away." (1 Peter 5:2-4)
See that your "flock of God" is properly fed and cared for. Such is a shepherd's primary responsibility. . . A shepherd's work requires a shepherd's heart.
The spiritual leader is to approach the work willingly, not by coercion. Nor should leaders serve from a sense of mere duty but because of love. The work of pastoring and helping new believers is to be done "as God wants," not directed by personal preferences or desires.
When God calls us, we cannot refuse from a sense of inadequacy. . . Let us not pass the buck of leadership because we think ourselves incapable. The spiritual leader cannot have money in his eyes when service beckons.
The Christian leader must not be dictatorial. "Not lording it over those entrusted to you". A domineering manner, an unbridled ambition, an offensive strut, a tyrant's talk—no attitude could be less fit for one who claims to be a servant of the Son of God.
A leader must be a worthy example for the people. "But being examples to the flock".
(Purchase Book)
Come Join Us as we learn about Spiritual Leadership
© 2007 by Oswald Sanders. Used by permission of Moody Publishers. All rights reserved.
By accepting you will be accessing a service provided by a third-party external to https://christianbusinessnetwork.com/