Trustworthy Wisdom@Work
A Repository of Wisdom from Trusted Sources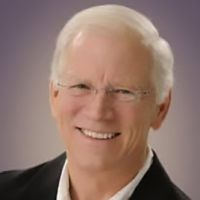 Integrity: Ten Commandments & Golden Rule

The single most important attribute in business is integrity. Integrity—and its offspring, trust—are the linchpins that hold business together. All that's needed to highlight its importance is to watch the chaos created when integrity is absent or compromised. One weasel can a lot of damage do. Anyone with a lengthy history in business and a good reputation earned that reputation by having integrity, regardless of whether he is a Christian. Sometimes it appears as if the weasels are getting away with their greed and fraud, but eventually they all get caught. "Your sins will find you out," the Bible says. But it's even more important for Christians to have integrity, because, like it or not, our actions reflect positively or negatively on our God. So any discussion of what it means to be a Christian at work must delve into integrity.
The Standard for Integrity
The apostle Paul gave Titus, one of his mentees, this advice to pass on to the young men Titus was mentoring: "In everything set them an example by doing what is good. In your teaching show integrity, seriousness and soundness of speech that cannot be condemned, so that those who oppose you may be ashamed because they have nothing bad to say about us" (Titus 2:7–8).
A Working Definition of Integrity
So here's a good definition of integrity for a Christian: Integrity is a one-to-one-to-one correlation between my Bible, my belief, and my behavior. Let me explain. In order for my life to have integrity, there needs to be a one-to-one correlation between what I read in my Bible and what I believe. But that is not enough. There must also be a one-to-one correlation between my belief and my behavior. People will notice when there is a disconnect between our belief and our behavior. One thing that kept my own mother from true faith for so long was watching a man she worked with read his Bible every day at lunch, but then live like the Devil all afternoon.
What Should You Do When You Fail?
Practice Self-Examination - Sometimes the Holy Spirit pricks my conscience about something I've done or something I'm thinking about doing. When that happens, I go to two biblical texts: Search me, O God, and know my heart; test me and know my anxious thoughts. See if there is any offensive way in me, and lead me in the way everlasting. (Psalm 139:23–24) Who can discern his errors? Forgive my hidden faults. Keep your servant also from willful sins; may they not rule over me. Then will I be blameless, innocent of great transgression. (Psalm 19:12–13)
Cease and Desist - Stop participating in the sin. You can't get past this. If God convicts you, and you know something is a sin, forsake it.
Make Restitution - In some cases, where deception has led to someone else's loss, restitution will be necessary.
Commit to Obedience without Seeking a Reward - There is no external reward for integrity, other than avoiding the consequences of sin. But there is an internal reward. There is satisfaction in obedience.
(Purchase Book)
Come Join Us as we learn How to Honor God on the Job
Copyright
© 2010 by Patrick Morley. Used by permission of Moody Publishers. All rights reserved.