Trustworthy Wisdom@Work
A Repository of Wisdom from Trusted Sources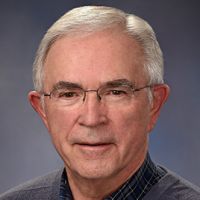 Introduction to Serving Christ in the Workplace

I am convinced that our false division of labor into "sacred" and "secular" categories is one of the major reasons that the "twain" so seldom meet. In countless ways the Christian in "secular" work is led to believe his occupation is spiritually second-rate to "full-time Christian service." Such thinking results in great loss to the kingdom of God. Seeing "secular" work as second-best, seeing the ordinary job as a built-in limitation to serving God full time, will cripple the Christian in his faith and in his work. Many "limping" Christians have stumbled over the man-made dividing line.
[I]f the life of the world today largely revolves around its workplaces, then the people of God should permeate those places with salt and light. Such permeation is no second rate calling. It demands high-caliber Christians. It must have top priority. And it will require a new vision of ordinary work.
My goal has not been to set the one type of service over against the other. Rather, it has been to help each of us to see with clearer vision God's purposes in putting so many of His saints to work in the world. The book is offered to those in ordinary work with the prayer that the Holy Spirit may use it to transform their daily tasks into worship and service to God.
(Purchase Book from CBN Online Store or ChristianBook.com)
Excerpt from Serving Christ in the Workplace by Larry Peabody
Come Join Us as we learn to Serve Christ in the Workplace
© 2004 by CLC Publications. Used by permission of CLC Publications. May not be further reproduced. All rights reserved.
By accepting you will be accessing a service provided by a third-party external to https://christianbusinessnetwork.com/