Trustworthy Wisdom@Work
A Repository of Wisdom from Trusted Sources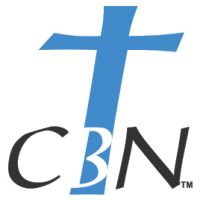 James Cash Penney - Founder of J.C. Penney

From triumph, to defeat, to triumph again, his story is an inspiration for Christian businesspeople in every corner of the market.
The name JCPenney or Penney's is synonymous with retailing in America. Their reputation for providing quality clothing at reasonable prices is well known and they are often of the anchor stores in the thousands of malls scattered across America. Unfortunately, very few know of the story and reason behind the retail giant's consistent success.
The life and journey of the store's founder and namesake, James Cash Penney, is instructive for business people from all walks of life, particularly Christians. James Cash Penney was born on September 16, 1875, on a farm near Hamilton, MO. His father was a Baptist preacher with no salary and the family survived off the meager income his small farm provided. His mother was a woman with a vibrant Christian faith and a descendant of a genteel southern family. Penney's staunch Christian upbringing and his hard work on the family farm would later play a large role in his success as a businessman and philanthropist. Though he would eventually achieve phenomenal success, he never strayed far from his parents' lessons of self-discipline, honor, faith in God, and the Christian ethic of the Golden Rule.
Young Penney's first taste of successful marketing came at the age of eight. His father had just advised him that, from that point on, he would be required to purchase all of his clothing needs. At that moment, the boy's savings amounted to a paltry $2.50, and he desperately needed a pair of shoes. Rather than despair, he invested that small sum in some pigs and later sold them at a profit. Thus, James had his first taste of success as an entrepreneur, and found that he liked it! Penny continued to work on the farm raising watermelons and horses, learning the often-hard lessons of tough labor and little reward, lessons that would serve him well later in life.
After graduating from high school, Penny landed a position in a local dry goods store and got his first taste of merchandising and one-on-one interaction with customers. Again, he discovered he liked the "business of business." Penny continued to save as much as possible, hoping one day to buy an establishment himself. After moving to Colorado, his dream was finally realized when he used his savings to purchase a butcher shop. Very soon after taking over the shop, one of his largest accounts, the local hotel, sent word that in order to retain the business of the hotel; he would have to provide the chef there with a weekly supply of bourbon. This troubled Penney greatly, yet he succumbed to the temptation to violate what his conscience dictated against and provided the bribe—but only once. He was so troubled by the compromise of his convictions that he refused to provide bribes ever again. He lost the hotel's account, and shortly thereafter, his butcher shop folded. But he learned to stay true to his principles, and God would ultimately reward him for his faithfulness.
In 1898 Penney was fortunate enough to land a position with a small chain of dry goods stores in Wyoming and Colorado known as the Golden Rule stores. The owners quickly took notice of their new associate's enterprise and work ethic and offered him a chance to become a partner. But the offer came with a difficult requirement. Penny had to come up with $2,000 to invest in the opening of a new store. He had only $500 and had to borrow the balance—no small achievement in those days. The new store finally opened on April 14, 1902 in Kemmerer, Wyoming, and was, to say the least, a humble institution. Though the store was stocked with high quality goods, the store's furnishings and counters were made of discarded packing crates, boxes and pallets. It was not the most elegant establishment, even in the small mining town. The established businesses in town derided the young man for quirky ways and homely store. He declined to accept credit due to his convictions and locals cheerfully anticipated his early demise. But Penney was no novice, and his keen insight in understanding people's needs and his dedication to working hard despite obstacles would pay off.
Penney did what any successful enterprise must do—get to know your market. What do your potential customers want and need? How do you communicate your ability to meet those wants and needs to your potential customers? These are questions all businesses face, and Penney worked to come up with answers. After studying the local townspeople and his market, Penney flooded the town with leaflets announcing the opening of his store. In spite of his competition's predictions, the store and its owner were an immediate success. The local townspeople, most of whom worked hard for their wages in the local mine, appreciated Penney's prices, attention to service, and the quality of his products. Within a few years, the other partners sold Penney their interest and he began an ambitious expansion.
By the end of 1912, 34 Golden Rule stores were in existence, and in 1913, Penney incorporated and become known officially as the JCPenney Company, Inc. By 1914, Penney had moved the company headquarters to New York and with the competent, dedicated managers in place, the company was on the verge of explosive growth. By the early 1920s, the JCPenney Company had achieved total annual sales revenue of almost $143 million and operated 197 stores from coast to coast. But this success would soon come crashing down on Mr. Penney. With the stock market crash of 1929, Penney's wealth virtually evaporated overnight. By 1931, Penney was exhausted—financially, spiritually and emotionally. He became so despondent over his situation that his personal physician suggested he commit himself to a sanitarium in Battle Creek, MI. Penney had learned many of life's lessons through success, but he was about to learn the most important lesson of his life in failure.
His biographer writes, One night, while there, he became convinced that he would never see another day. He wrote a letter to his wife and children asking for their forgiveness and understanding. After 57 years, he was certain he would depart this world in total defeat. He spent that night in tortured anguish, expecting to die, yet searching for some evidence—some sign—from his Creator that his life contained meanings. Finally, the dawn came. He had survived the night but only to face another dreaded day. In a weakened stupor, he wandered down the hall of the sanitarium—totally devoid of any self-confidence or pride of personal success. He was a lost soul in every respect. It was in this wretched, defeated condition that Mr. Penney began to find lasting answers to his life. Let me relate how he later described the experience: "I passed a parlor in the sanitarium and heard a choir singing, 'God will take care of you.' A few people had gathered in the religious meeting, and I felt urged to enter. In great weariness of spirit, I listened to the hymns, to the scripture reading, and to the prayers. Then, a profound sense of inner release came over me. A heavy weight seemed to be lifted from my spirit. I was amazed at my change, and in the days that followed, I regained mental and bodily health. Perhaps the feeling of death that night was a symptom of a new beginning born in me."
Within a few days, Penney left the sanitarium a changed man with new priorities and a new sense of God's mercy and provision. He vowed that what remained of his life would be given entirely to God. And so it was, for nearly 40 years, he used his influence, his skills, and his service to the application of Christian principles. He advised others "to…study with great earnestness the relation between Christ's two commandments—'to love God and to love thy neighbor as thyself.'" Although Penney never achieved the same level of wealth he had prior to the Great Depression, he had set his financial house in order again by the mid 1930s. His stock purchases in the J. C. Penney Company and holdings in the dairy industry provided a good income the remainder of his days. Penney became even more prominent in charitable work in his final years and traveled the country extensively, speaking to various groups and civic organizations.
At the age of 95, he continued his practice of coming to his office several days a week. He finally succumbed to a heart attack on February 12, 1971. Today, JCPenney Department Stores consist of approximately 1,000 stores in all 50 U.S. states, Puerto Rico, and Mexico. Mr. Penney's influence is still felt at the company, as evidenced by this quote on the company website: "Since James Cash Penney opened his first Golden Rule Store in 1902, our goal has been 'to serve the public, as nearly as we can, to its complete satisfaction.' By valuing our customers, associates, communities, investors, products, and services, JCPenney has become one of the most trusted retailers in America."
(Published by ChristianBusinessDaily.com and Selling Among Wolves)
Come Join Us as we strive to become Godly Servant-Leaders
© 2007 Christian Business Daily
By accepting you will be accessing a service provided by a third-party external to https://christianbusinessnetwork.com/