Trustworthy Wisdom@Work
A Repository of Wisdom from Trusted Sources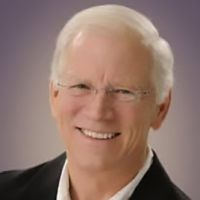 Leadership: The Crafting of a Leader

You may be a leader by position or not, but everyone has influence over others—whether a supervisor, customer service rep, salesman, or tradesman. You may or may not lead by position, but we all lead by example. The essence of leadership is the ability to inspire people to get things done, and all that this implies. Leadership is about finding a way to touch the noble impulse within every human being. Whether in management or not, leaders are the indispensable catalysts who ignite great ideas. If the idea is the dynamite, then leadership is the fuse.
God is always more interested in the success of character than in the success of circumstances. He never sacrifices character to improve circumstances, but he will sacrifice our circumstances to build character. . . God equips us to lead by taking us through trials—and sometimes failures—that strengthen us to serve others, whether at work or home.
God is always focused on the main thing, to sovereignly orchestrate all of the seemingly random circumstances of our lives—and leadership—to bring people into right relationship with Him and right relationship with each other.
(Purchase Book)
Come Join Us as we learn How to Honor God on the Job
© 2010 by Patrick Morley. Used by permission of Moody Publishers. All rights reserved.
By accepting you will be accessing a service provided by a third-party external to https://christianbusinessnetwork.com/