Trustworthy Wisdom@Work
A Repository of Wisdom from Trusted Sources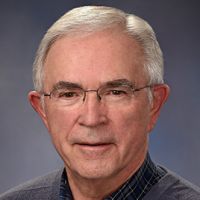 Light Housekeeping

Once a person begins to discover how to minister to others on the job he may come to resent his ordinary chores as interruptions to his "real" work. Why should one tend a machine when he could be encouraging his fellow Christians? Why sell groceries when he could be urging non-Christians to turn from sin to Christ? But here, as in other areas of the Christian life, we must find God's balance.
Once God had planted His garden, He delegated its care to Adam, who was "to cultivate it and keep it" (v. 15). The work of the man wasn't originally man's work at all; it was God's work. It only became man's work when God assigned it to him. Thus, even before sin entered the world, man was destined to work. The care of the earth was entrusted into man's hands. In obedience to the Creator, the man was to subdue the earth and to rule over its creatures (Genesis 1:28). Our daily work, then, did not originate because of sin. Work is not a punishment for man's wrongdoing. It originated as a continuation, an extension, of God's activity.
God is a working God. Jesus said: "My Father is working until now, and I Myself am working" (John 5:17). God's works are so many and so varied no man could number them. God, the Worker, created in His image man, the worker. This makes working a privilege, an honor. In working, we are doing what our heavenly Father has done since the beginning. We men are the "housekeepers" of the earth, the resident caretakers of this planet. God is not only interested in equipping us for "spiritual" work. He also wants to train and equip us for our earthly work, whether we labor mentally or physically.
A large part of God's will for our lives centers about our daily work. For it is through our work (really His work which He assigns to us) that we carry out His first command which was to subdue the earth and rule over its creatures. The meaning of work, then, is not to be found in the work itself, but in the One who assigns the work. Only He who sends us to our work can fully answer the question: "Why work?" Meaning in our work is a gift from above. He who hears and believes God's word concerning the reason for his labor will find no task too small or insignificant.
(Purchase Book from CBN Online Store or ChristianBook.com)
Excerpt from Serving Christ in the Workplace by Larry Peabody
Come Join Us as we learn to Serve Christ in the Workplace
© 2004 by CLC Publications. Used by permission of CLC Publications. May not be further reproduced. All rights reserved.
By accepting you will be accessing a service provided by a third-party external to https://christianbusinessnetwork.com/