Trustworthy Wisdom@Work
A Repository of Wisdom from Trusted Sources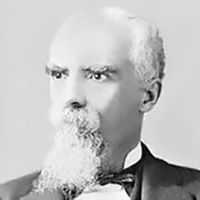 Living in an Attitude of Prayer
There are, and there ought to be, set seasons of communion with God, when everything else is shut out and we come into His presence to talk to Him and to let Him speak to us. And out of such seasons will spring that beautiful habit of prayer that weaves a golden bond between earth and heaven. Without these seasons of prayer, set as a pattern in our lives, the habit of prayer can never be formed; without them, there is no nourishment for the spiritual life. By means of them, the soul is lifted into a new atmosphere — the atmosphere of the heavenly city, in which it is easy to open the heart to God and to speak with Him as friend speaks with friend. Thus, in every circumstance of life, prayer is the most natural outpouring of the soul, the unhindered turning to God for communion and direction.
The type of prayer that God never fails to hear [is one that] He knows comes from a heart at one with His own, from one who is entirely yielded to the heavenly plan, and so He bends His ear and gives to the pleading child the assurance that his petition has been heard and answered. . . I think Christians fail so often to get answers to their prayers because they do not wait long enough on God.
Come Join Us as we learn the Purpose in Prayer
Taken from E. M. Bounds on Prayer by E. M. Bounds.
Copyright
© 1997, 2012 by Whitaker House. Use by permission of Whitaker House. www.whitakerhouse.com