Trustworthy Wisdom@Work
A Repository of Wisdom from Trusted Sources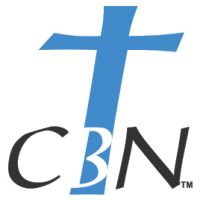 Mary Kay Ash - Founder of Mary Kay Cosmetics
This cosmetics phenomenon used her faith and her unwillingness to give up to create an empire that still thrives after her death.
Mary Kay is one of the most recognizable names in cosmetics in America today. The gracious Southern lady responsible for the spectacular success of this company had very humble roots. Growing up in Houston, TX in a home with an invalid father and a mother that worked from 6:00 a.m. to 9:00 p.m. taught young Mary some valuable lessons. She credits much of her success to the self-worth and perseverance instilled in her by her mother: "My mother gave me a priceless gift, she would always tell me, 'Honey, you can do anything you want to if you want it badly enough and you are willing to pay the price.'"
Mary demonstrated through her whole life that she was willing to "pay the price." Despite a less than perfect home life, young Mary made straight A's through most of her schooling. She married young, but her husband left her upon his return from World War II. At that point in her life Mary stated she, "…felt like a complete failure as a woman."
But her mother's words kept coming back to her and her life would prove to be anything but a failure. Since she was the mother of three, she decided to become a Stanley Home Product dealer. The flexibility of the job allowed her to perform the duties of motherhood—something to which she was committed. She had to borrow $12 to go to the first sales convention and eat cheese and crackers for meals. She excelled at Stanley and then worked for another direct sales company. She was successful there as well and decided to retire in 1963. After writing her memoirs and a book on selling, Mary decided to start her own company with an idea for keeping skin youthful looking. (The idea for the product had actually originated with a man who tanned animal hides!) Mary Kay Cosmetics was born on September 13, 1963. The company remains today as one of the most amazing sales and marketing success stories in the annals of American business.
As a committed Christian, Mary's faith was always foremost in her daily life and was the guiding source of wisdom behind her business success: "My priorities have always been God first, family second, career third. I have found that when I put my life in this order, everything seems to work out. God was my first priority early in my career when I was struggling to make ends meet. Through the failures and success I have experienced since then, my faith has remained unchecked."
Mary Kay Ash went to be with the Lord who she so faithfully served on November 22, 2001. Before she died, the company had grown to include more than 200 products in eight different categories: facial skin care, body care, sun protection, cosmetics, nail care, fragrances, men's skin care, and men's and women's dietary supplements. Her Christian work ethic paid off. Today the company includes more than 800,000 Independent Beauty Consultants on five continents. In addition, Fortune Magazine recognized the Company with inclusion in The 100 Best Companies to Work for in America, and Mary Kay was named one of the ten best companies for women.
(Published by ChristianBusinessDaily.com and Selling Among Wolves)
Come Join Us as we strive to become Godly Servant-Leaders
© 2007 Christian Business Daily
By accepting you will be accessing a service provided by a third-party external to https://christianbusinessnetwork.com/