Trustworthy Wisdom@Work
A Repository of Wisdom from Trusted Sources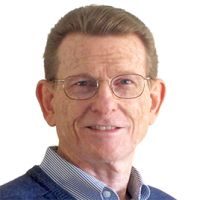 May the Lord Bless the Nations through CBN - Part 1

"May God be gracious to us and bless us and make His face shine upon us, that Your ways may be known on earth, Your salvation among all nations." (Psalm 67:1-2)
Reflection: God's GRACE and BLESSING and FAVOR represent a comprehensive sense of His kindness and goodness toward mankind. We must remember, however, that such great grace, blessing and favor received from God are intended to be shared as much as they are intended to be enjoyed. "The congregation of the Lord can have no wish more acceptable to God, than that He should bestow upon them blessings spiritual and bodily, in order that their welfare and its manifest cause may make known to the heathen the salvation which God gives to those who fear Him, and the ways upon which He brings this to pass."[1] "Those that have themselves experimentally known the pleasantness of God's ways, and the comforts of his salvation, cannot but desire and pray that they may be known to others, even among all nations."[2]
Response: Gracious Father and Almighty God, do indeed be very gracious toward and greatly shower Your favor upon everyone connected with Your network, so that people from every nation on earth and every walk of life may observe and experience firsthand how You care for the welfare of Your beloved - and may many of these same people come to a saving faith in You as a result. In the name of Jesus Christ we ask. Amen?
Request: Join me in asking God to be very gracious to us, and bless us, and show us His great favor so that His ways may be known on earth and His salvation among all nations on earth.
Power Source links: Greater Works / Matters for Prayer / Partners in Prayer / Effective Prayer / Answered Prayer
[1] Lange, J. P., Schaff, P., Moll, C. B., Briggs, C. A., Forsyth, J., Hammond, J. B., McCurdy, J. F., et al. (2008). A commentary on the Holy Scriptures: Psalms (p. 380). Bellingham, WA: Logos Bible Software.
[2] Henry, M. (1994). Matthew Henry's commentary on the whole Bible: complete and unabridged in one volume (Ps 67:1–7). Peabody: Hendrickson.
© 2022 The Christian Business Network
By accepting you will be accessing a service provided by a third-party external to https://christianbusinessnetwork.com/