Trustworthy Wisdom@Work
A Repository of Wisdom from Trusted Sources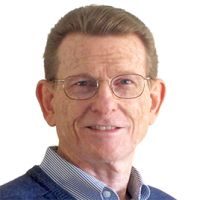 May the Lord Bless the Nations through CBN - Part 2

"May the peoples praise you, O God; may all the peoples praise you... May the peoples praise you, O God; may all the peoples praise you." (Psalm 67:3 & 5)
Reflection: There is no greater privilege and no higher calling and no grander blessing than to be able to praise God from whom all blessings flow! Far too often, we as Christians take for granted the privilege of being able to give testimony and sing praise to the One who created heaven and earth, and who made provision for so great a salvation through His Son, Jesus Christ. And so, it remains our primary calling and responsibility during our brief sojourn upon planet earth to draw and invite people from all walks of life into a living and dynamic relationship with the only One who is worthy of our praise that they, too, might enjoy the ultimate of all privileges - the unending praise of our Great God and Savior, Jesus Christ and our heavenly Father. "Those that delight in praising God themselves cannot but desire that others also may be brought to praise him, that he may have the honour of it and they may have the benefit of it."[1]
Response: Oh Lord, by virtue of our global presence and godly witness, please use this organization to draw and invite peoples from every nation on earth to praise you, O God; may all the peoples praise you. In Jesus' name I pray. Amen?
Request: Join me in asking the Lord to powerfully use CBN as a tool by which people from every nation will be granted the privilege of praising God.
Power Source links: Greater Works / Matters for Prayer / Partners in Prayer / Effective Prayer / Answered Prayer
[1] Henry, M. (1994). Matthew Henry's commentary on the whole Bible: complete and unabridged in one volume (Ps 67:1–7). Peabody: Hendrickson.
© 2022 The Christian Business Network
By accepting you will be accessing a service provided by a third-party external to https://christianbusinessnetwork.com/