Trustworthy Wisdom@Work
A Repository of Wisdom from Trusted Sources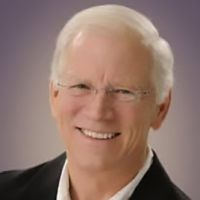 Money: Promises, Pleasures, and Perils

A Biblical Perspective on Wealth 
There are lots of Bible verses on wealth, but none is more central to the biblical perspective than Luke 16:13. It says, "No servant can serve two masters. Either he will hate the one and love the other, or he will be devoted to the one and despise the other. You cannot serve both God and Money." Money is a great servant but a ruthless master. That's the big idea of this chapter. As the Scripture simply explains, you cannot serve both God and money. You will grow to love one and hate the other. The starting place to understand God's view of wealth is to see it as His gift. The Bible repeatedly declares God is the source of all money that we have:
But remember the Lord your God, for it is he who gives you the ability to produce wealth, and so con?rms his covenant, which he swore to your forefathers. (Deuteronomy 8:18)
Wealth and honor come from you; you are the ruler of all things. In your hands are strength and power to exalt and give strength to all. (1 Chronicles 29:12)
Moreover, when God gives any man wealth and possessions, and enables him to enjoy them, to accept his lot and be happy in his work—this is a gift of God. (Ecclesiastes 5:19)
Whoever loves money never has money enough; whoever loves wealth is never satisfied with his income. This too is meaningless. As goods increase, so do those who consume them. And what benefit are they to the owner except to feast his eyes on them? The sleep of a laborer is sweet, whether he eats little or much, but the abundance of a rich man permits him no sleep. (Ecclesiastes 5:10–12)
Godliness with contentment is great gain. For we brought nothing into the world, and we can take nothing out of it. But if we have food and clothing, we will be content with that." And as a spiritual father, Paul also reminded Timothy, "People who want to get rich fall into temptation and a trap and into many foolish and harmful desires that plunge men into ruin and destruction. For the love of money is a root of all kinds of evil. Some people, eager for money, have wandered from the faith and pierced themselves with many griefs. (1 Timothy 6:6–10)
When Money Is Your Master
Let me offer five money-love scenarios to help you determine which master you're really serving. The basic idea for all of these scenarios is simple. You can know that money is your master if wealth is your goal.
Scenario #1: "I can handle it"
You're a Christian, but you really want to be rich. You say to yourself, "I can handle being wealthy." That amounts to nothing more than positive self-talk.
Scenario #2: "Money will solve my problems"
You are facing a problem, and you believe money will solve it. This is one of the great myths of all time. If you're not happy where you are, you will not be happy where you want to be. The secret of contentment is not in having what you want—it's in wanting what you have.
Scenario #3: "I can't be happy with less than ____ dollars"
You really believe you can't be happy without x amount of dollars. Perhaps you don't realize you're actually saying that Jesus is not enough—you need something more. Wealth won't give you joy—only Jesus can do that.
Scenario #4: You wear yourself out to make money
You find yourself working more and more hours, not because you are lacking, but because you want more. If you are wearing yourself out to make money, you can be pretty sure you are caught up in money-love.
Scenario #5: You hoard your money and are not charitable
Instead of being charitable, you are hoarding your money.
(Purchase Book)
Come Join Us as we learn How to Honor God on the Job
© 2010 by Patrick Morley. Used by permission of Moody Publishers. All rights reserved.
By accepting you will be accessing a service provided by a third-party external to https://christianbusinessnetwork.com/