Trustworthy Wisdom@Work
A Repository of Wisdom from Trusted Sources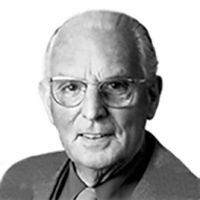 More Essential Qualities of Leadership
"Deacons, likewise, are to be men worthy of respect, sincere, not indulging in much wine, and not pursuing dishonest gain. They must keep hold of the deep truths of the faith with a clear conscience. They must first be tested; and if there is nothing against them, let them serve as deacons." (1 Timothy 3:8–10) 
Humor
Our sense of humor is a gift from God that should be controlled as well as cultivated. Clean, wholesome humor will relax tension and relieve difficult situations. Leaders can use it to displace tension with a sense of the normal.
Anger
Holy anger has its roots in genuine love. Both are part of the nature of God. . . Great leaders—people who turn the tide and change the direction of events—have been angry at injustice and abuse that dishonors God and enslaves the weak. William Wilberforce moved heaven and earth to emancipate slaves in England and eliminate the slave trade—and he was angry! . . . To be free of sin such anger must be zealous for truth and purity, with the glory of God its chief objective.
Patience
When we lead by persuasion rather than command, patience is essential. . . Leaders rightly cultivate the art of persuasion that allows maximum individual decision making and ownership of a plan. Often, a leader's plan of action must wait for collegial support—ever patient—until the team is ready.
Tact and Diplomacy
[T]act is the ability to deal with people sensitively, to avoid giving offense, to have a "feel" for the proper words or responses to a delicate situation. Diplomacy is the ability to manage delicate situations, especially involving people from different cultures, and certainly from differing opinions. . . A leader needs the ability to negotiate differences in a way that recognizes mutual rights and intelligence and yet leads to a harmonious solution.
Executive Ability
However spiritual a leader may be, he cannot translate vision into action without executive ability. It is true that subtle dangers lie in organization, for if it is overzealous it can become an unsatisfactory substitute for the working of the Holy Spirit. . . God is methodic and orderly. And God requires of His managers and stewards that "all things be done decently and in order."
The Therapy of Listening
To get at the root of problems, a leader must develop into a skillful listener. Too many strong personalities are compulsive talkers. . . Leaders who want to show sensitivity should listen often and long, and talk short and seldom. Many so-called leaders are too busy to listen. True leaders know that time spent listening is well invested.
(Purchase Book)
Come Join Us as we learn about Spiritual Leadership
© 2007 by Oswald Sanders. Used by permission of Moody Publishers. All rights reserved.
By accepting you will be accessing a service provided by a third-party external to https://christianbusinessnetwork.com/