Trustworthy Wisdom@Work
A Repository of Wisdom from Trusted Sources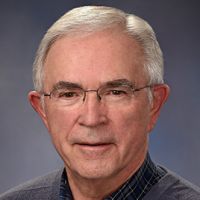 No One Can Serve Two Masters

"No one can serve two masters," Jesus said, "for either he will hate the one and love the other, or he will hold to one and despise the other" (Matthew 6:24). Jesus applied this truth to riches. It applies also to our everyday work. If we see our lives as divided into sacred and secular parts, we will try to serve man (our earthly employers) in the one part, and God in the other. But as Jesus has made clear, divided service like this produces inner conflict. The person who loves organized Christian activity will soon see everyday work as an interruption to his "real" mission, and the person who is devoted to his ordinary job will come to regard religious work as a burdensome duty. No one can serve two masters.
Trying to serve two masters leads easily to double-mindedness. . . He lives under the anxiety of never being able to do enough for God because so much of his best time seems spiritually nonproductive. His view of his work leaves him torn between the worthwhile and the meaningless, between the spiritual and the secular poles. . . The New Testament draws no sacred/secular lines between Christians in full-time service and those in other types of work. In fact, the Bible does not contain the phrase "full-time Christian service." It teaches that all Christians should serve God full time, even though our differing vocations display such service in a variety of forms.
God selects some Christians for gospel extension work and some for work in the ordinary vocations of life. Every Christian should regard his work as sacred. Every Christian should work for God full time. In one way or another, each of us should contribute to God's grand purpose—the building up of the Body of Christ, the Church. . . A large part of our task as Christians, then, will be to help men to see the meaning of their work in the light of what Christ has accomplished. It will not be enough to tell them; we must also show them by our lives.
(Purchase Book from CBN Online Store or ChristianBook.com)
Excerpt from Serving Christ in the Workplace by Larry Peabody
Come Join Us as we learn to Serve Christ in the Workplace
© 2004 by CLC Publications. Used by permission of CLC Publications. May not be further reproduced. All rights reserved.
By accepting you will be accessing a service provided by a third-party external to https://christianbusinessnetwork.com/