Trustworthy Wisdom@Work
A Repository of Wisdom from Trusted Sources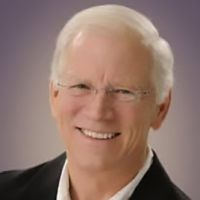 People: Neighbor-Love at Work

Serving people is the purpose of work—because the sovereign God is always orchestrating all human events to bring people into right relationship with Him and right relationship with each other. For God, the relationship is the task.
The Starting Point Is Love
We should begin with love. Jesus said, "A new command I give you: Love one another. As I have loved you, so you must love one another. By this all men will know that you are my disciples, if you love one another" (John 13:34–35). . . Love is the glue that holds us together, and the oil that keeps us from rubbing each other the wrong way. Love is how we demonstrate that we are disciples of Jesus. Love is what creates interest in the gospel. Love is what gives us power when we speak. Love is our proof of discipleship. In essence, Jesus said how we treat people on the job doesn't only affect our reputation—it affects His reputation as well. For Christian faith to be attractive to worldly people, there has to be a difference about us that recommends our faith. That difference is love.
Love Equals Service
How did Jesus love us? Jesus said, "Whoever wants to be great must be a servant, for I did not come to be served, but to serve, and to give My life as a ransom for many. Now that I have washed your feet, you should wash one another's feet. I have set an example that you should do as I have done for you" (adapted from Matthew 20:26–28; John 13:14–15). The heart of love is service. In our work, to serve is the most practical expression of neighbor love. Love is what love does.
Self-Evaluation
At some point every person in your life is going to irritate you. You have to decide: Will you be a grin-and-bear-it Christian? Or will you have the courage to live by grace, to deal with those irritations? If you don't choose that second option, almost without exception you will build a grudge. . . The big idea for this chapter is this: For every person in your life, you can be a man of grace or a man of "grudge," but you will not be both.
(Purchase Book)
Come Join Us as we learn How to Honor God on the Job
Copyright
© 2010 by Patrick Morley. Used by permission of Moody Publishers. All rights reserved.