Trustworthy Wisdom@Work
A Repository of Wisdom from Trusted Sources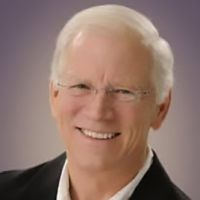 Performance: What is Our Duty on the Job?

Two Essentials: Performance and love. For a Christian in the workplace, both are essential. How do you balance the need to perform and produce measurable results with the command that we have to love and serve others? How do these two concepts work together in practice? You already know that God commands us to love Him and love our neighbors. He wants us to be in right relationship with Him and right relationship with each other (see chapter 2). These are the two most important things God requires—they are His "main thing."
Our Duty to Jesus Christ
As a boss or as an employee, what is our duty to Christ in the marketplace? It's not, "What is my duty to my customer?" That's important, yes, but even more important is to focus on my duty to Jesus Christ. It is the Lord Jesus Christ whom I'm serving, not merely my customer, client, patient, investor, or boss. That's the big idea of this chapter: Whether I'm the employee or the boss, my first duty is always to serve Jesus Christ. We serve Jesus when we obey the commands to love God and those around us (Matthew 22:37–39; Mark 12:29–31).
An Employee's Duty to Jesus Christ
Slaves, obey your earthly masters in everything; and do it, not only when their eye is on you and to win their favor, but with sincerity of heart and reverence for the Lord. Whatever you do, work at it with all your heart, as working for the Lord, not for men, since you know that you will receive an inheritance from the Lord as a reward. It is the Lord Christ you are serving. (Colossians 3:22–24)
The word that best summarizes the attitude that can sustain an employee is wholeheartedness. To be wholehearted you have to be motivated to do your work for Christ. Your motivation is that you really are working for and serving our Lord Jesus Christ.
Practical Suggestions for Employees
First, wholeheartedness means to do your work with excellence and integrity. . . Second, wholeheartedness means making sure your boss knows what you need to be successful. . . Third, wholeheartedness means taking the initiative to improve your performance. . . Fourth, wholeheartedness means being content with what you have.
(Purchase Book)
Come Join Us as we learn How to Honor God on the Job
Copyright
© 2010 by Patrick Morley. Used by permission of Moody Publishers. All rights reserved.