Trustworthy Wisdom@Work
A Repository of Wisdom from Trusted Sources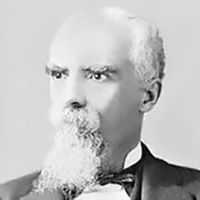 Persistence in Prayer
Prayer, in its highest form and its grandest success, assumes the attitude of a wrestler with God. Prayer is the contest, trial, and victory of faith — a victory not secured from an enemy, but from Him who tries our faith that He may enlarge it. He tests our strength to make us stronger. Few things give such quickened and permanent vigor to the soul as a long, exhaustive season of importunate prayer. . . We are to press the matter, not with vain repetitions, but with urgent repetitions. We repeat, not to count the times, but to gain the answer to our prayer. We cannot quit praying, because heart and soul are in our prayers. We pray "with all perseverance" (Eph. 6:18); we hang on to our prayers because we live by them. We press our pleas because we must have them or die.
Perseverance counts much with God. . . Pray and never faint, is the motto Christ gives us for praying. It is the test of our faith, and the more severe the trial and the longer the waiting, the more glorious the results. . . Persistence is the essence of true praying. It may not be always called into exercise, but it must be there as the reserve force. Jesus taught that perseverance is the essential element of prayer. Therefore, men must be in earnest when they kneel at God's footstool. (Purchase Book)
Come Join Us as we learn the Purpose in Prayer
Taken from E. M. Bounds on Prayer by E. M. Bounds.
Copyright
© 1997, 2012 by Whitaker House. Use by permission of Whitaker House. www.whitakerhouse.com