Trustworthy Wisdom@Work
A Repository of Wisdom from Trusted Sources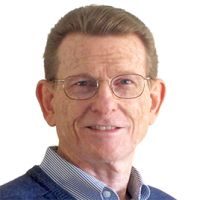 Praise God for His Immeasurable Favor!

"Teach us to number our days carefully so that we may develop wisdom in our hearts. LORD—how long? Turn and have compassion on Your servants. Satisfy us in the morning with Your faithful love so that we may shout with joy and be glad all our days. Make us rejoice for as many days as You have humbled us, for as many years as we have seen adversity. Let Your work be seen by Your servants, and Your splendor by their children. Let the favor of the Lord our God be on us; establish for us the work of our hands — establish the work of our hands!" (Psalm 90:12–17)
Reflection: I have reflected on and prayed through this portion of Moses' Prayer many times on behalf of myself, my family, and my teammates in regard to those activities which demand an investment of our limited time, talents, and treasures. Moses' Prayer is a window into my own earnest petitions for CBN regarding the lengthy process and arduous task of re-designing and re-developing our websites which we never realized would take 913 days to complete; our deep desire and daily petitions for WISDOM in all matters; our prayers of supplication for quality team members, finances, resources of every kind, etc.; prayers for encouragement and progress given the many discouragements along the way; thanksgiving for our steady (but often times slow) progress; petitions for our every need via a conference call with fellow prayer partners every week for two years; pleading with God for favor to establish the work of our hands in order to bless people from many nations as a direct result of our service offerings, and so on.
Response: FINALLY, at midnight on July 3, 2014, an announcement was broadcast to all members that the Christian Global Network was back on-line and back in business! To this very day, God has granted our every request, supplied our every need (see Answered Prayers below), and showered us with incredible favor and wisdom!
"It is good to praise Yahweh, to sing praise to Your name, Most High, to declare Your faithful love in the morning and Your faithfulness at night, with a ten-stringed harp and the music of a lyre. For You have made me rejoice, Lord, by what You have done; I will shout for joy because of the works of Your hands. How magnificent are Your works, Lord, how profound Your thoughts!" (Psalm 92:1–5)
Request: Please ask the Lord to (1) reveal any system dis-functionality much sooner than later; (2) motivate our members to provide us with relevant feedback; and (3) protect our web servers from malicious attacks.
Power Source links: Greater Works / Matters for Prayer / Partners in Prayer / Effective Prayer / Answered Prayer
© 2018 The Christian Business Network