Trustworthy Wisdom@Work
A Repository of Wisdom from Trusted Sources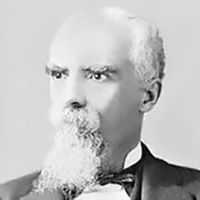 Prayer and Faith (2)
"Therefore I tell you, all the things you pray and ask for — believe that you have received them, and you will have them." (Mark 11:24)
Is faith growing or declining as the years go by? Does faith stand strong and firm as sin abounds and the love of many grows cold? Does faith keep its hold, as religion becomes a mere formality and worldliness becomes victorious? The question our Lord asked may appropriately be ours. "When the Son of man comes," He asked, "shall he find faith on the earth?" (Luke 18:8). We believe that He will, and it is our job today to see to it that the lamp of faith is trimmed and burning, until He comes. Faith is the foundation of Christian character and the security of the soul. . . Faith that creates powerful praying is the faith that centers itself on a powerful Person. Faith in Christ's ability to do and to do greatly is the faith that prays greatly.
It was because He wanted to inspire faith in His ability to do that Jesus left behind Him that last, great statement, which, in the final analysis, is a ringing challenge to faith. "All power," He declared, "is given unto me in heaven and in earth" (Matthew 28:18). . . A praying faith keeps the commandments of God and does those things that are pleasing in His sight. It asks, "Lord, what will you have me to do?" and answers quickly, "Speak, Lord, your servant hears." Obedience helps faith, and faith helps obedience. To do God's will is essential to true faith, and faith is necessary to absolute obedience.
Yet faith is often called upon to wait patiently before God and is prepared for God's seeming delays in answering prayer. Faith does not grow disheartened because prayer is not immediately honored. It takes God at His Word and lets Him take what time He chooses in fulfilling His purposes and in carrying on His work. There is bound to be delay and long days of waiting for true faith, but faith accepts the conditions. It knows there will be delays in answering prayer and regards such delays as times of testing where it is privileged to show that it is made of courage and stern stuff. (Purchase Book)
Come Join Us as we learn the Purpose in Prayer
Taken from E. M. Bounds on Prayer by E. M. Bounds.
© 1997, 2012 by Whitaker House. Use by permission of Whitaker House. www.whitakerhouse.com
By accepting you will be accessing a service provided by a third-party external to https://christianbusinessnetwork.com/