Trustworthy Wisdom@Work
A Repository of Wisdom from Trusted Sources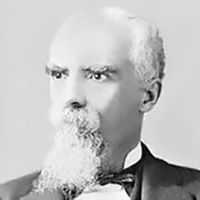 Prayer and Faith (3)
Fear not, O tempted and tried believer, Jesus will come, if patience is exercised and faith holds fast. His delay will serve to make His coming more richly blessed. Pray on. Wait on. You cannot fail. If Christ delays, wait for Him. In His own good time, He will come and will not be late. Delay is often the test and the strength of faith. How much patience is required when these times of testing come! Yet faith gathers strength by waiting and praying. Patience has its perfect work in the school of delay. In some instances, delay is of the very nature of the prayer. God has to do many things before He gives the final answer. They are things that are essential to the lasting good of the person who is requesting the favor from Him.
Among the brilliant sayings of Jesus concerning prayer, none is more interesting than this:
"I assure you: The one who believes in Me will also do the works that I do. And he will do even greater works than these, because I am going to the Father. Whatever you ask in My name, I will do it so that the Father may be glorified in the Son. If you ask Me anything in My name, I will do it." (John 14:12–14)
How wonderful these statements are of what God will do in answer to prayer! What great importance these ringing words have when pref aced with solemn truth! Faith in Christ is the basis of all working and all praying. All wonderful works depend on wonderful praying, and all praying is done in the name of Jesus Christ. The amazing, simple lesson is this praying in the name of the Lord Jesus! All other conditions are of little value. Everything else is given up except Jesus. The name of Christ—the person of our Lord and Savior Jesus Christ—must be supremely sovereign in the hour of prayer.
If Jesus dwells at the source of my life—if the flow of His life has replaced all of my life—then He can safely commit the praying to my will. If absolute obedience to Him is the inspiration and force of every movement of my life, then He will pledge Himself, by a duty as deep as His own nature, that whatever is asked will be granted. Nothing can be clearer, more distinct, more unlimited both in application and extent, than the plea and urgency of Christ, "Have faith in God" (Mark 11:22). . . We must trust God today and leave tomorrow entirely with Him. The present is ours; the future belongs to God. Prayer is the task and duty of each new day—daily prayer for daily needs. (Purchase Book)
Come Join Us as we learn the Purpose in Prayer
Taken from E. M. Bounds on Prayer by E. M. Bounds.
© 1997, 2012 by Whitaker House. Use by permission of Whitaker House. www.whitakerhouse.com
By accepting you will be accessing a service provided by a third-party external to https://christianbusinessnetwork.com/