Trustworthy Wisdom@Work
A Repository of Wisdom from Trusted Sources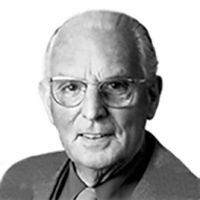 Prayer and Leadership
"I urge then, first of all, that requests, prayers, intercession and thanksgiving be made for everyone." (1 Timothy 2:1) 
Mastering the art of prayer, like anything else, takes time. The time we give it will be a true measure of its importance to us. We always find the time for important things. The most common excuse for little time spent in prayer is the list of "to-dos" that crowd our day—all our many duties.
Pray in the Spirit
All Christians need more teaching in the art of prayer, and the Holy Spirit is the master teacher. The Spirit's help in prayer is mentioned in the Bible more frequently than any other help He gives us. All true praying comes from the Spirit's activity in our souls. Both Paul and Jude teach that effective prayer is "praying in the Spirit." That phrase means that we pray along the same lines, about the same things, in the same name, as the Holy Spirit. True prayer rises in the spirit of the Christian from the Spirit who indwells us. . . [R]eal prayer . . . uses the body, requires the cooperation of the mind, and moves in the supernatural realm of the Spirit. Such praying transacts its business in the heavenly realm.
Practice
God does not contradict Himself. When God promises to answer prayer, the answer will come—always in a manner consistent with divine nature, for "he cannot disown himself" (2 Timothy 2:13). . . God has commanded prayer, and we can be confident that as we meet revealed conditions for prayer, answers will be granted. . . It is not our prayer that moves people, but the God to whom we pray. . . To move people, the leader must be able to move God, for God has made it clear that He moves people in response to prayer.
(Purchase Book)
Come Join Us as we learn about Spiritual Leadership
© 2007 by Oswald Sanders. Used by permission of Moody Publishers. All rights reserved.
By accepting you will be accessing a service provided by a third-party external to https://christianbusinessnetwork.com/