Trustworthy Wisdom@Work
A Repository of Wisdom from Trusted Sources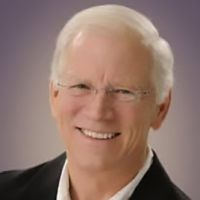 Prayer: Is it Okay to Pray for Success

Then Nehemiah requested, "O Lord, let your ear be attentive to the prayer of this your servant and to the prayers of your servants who delight in revering your name. Give your servant success today by granting him favor in the presence of this man" (Nehemiah 1:11). That was his vision—a specific task—to rebuild Jerusalem. He had prayed for success. And God answered graciously. Nehemiah wrote, "Because the gracious hand of my God was upon me, the king granted my requests" (Nehemiah 2:8b).
The God who gives visions will also fulfill those visions through men who pray in humble dependence on their Lord's power and might. If God gives you an idea, you can pray for its success. Hudson Taylor, once explained, "Many Christians estimate difficulties in the light of their own resources, and thus attempt little and often fail in the little they attempt. All God's giants have been weak men, who did great things for God because they reckoned on His power and presence being with them." Prayer releases the power of God into the mundane affairs of our daily lives.
Whatever the task, we should pray that we accomplish it with great success. I think a lot of us are not aggressive enough in pursuing and praying for success. Many men have a false guilt and uncertainty and a certain discomfort with success that is simply not found in the Bible.
(Purchase Book)
Come Join Us as we learn How to Honor God on the Job
© 2010 by Patrick Morley. Used by permission of Moody Publishers. All rights reserved.
By accepting you will be accessing a service provided by a third-party external to https://christianbusinessnetwork.com/