Trustworthy Wisdom@Work
A Repository of Wisdom from Trusted Sources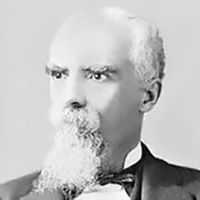 Prayerless Praying (2)
Prayerless praying lacks the essential element of true praying; it is not based on desire, and it is devoid of earnestness and faith.
Prayerless praying has no burden, because it has no sense of need; no ardency, because it has none of the vision, strength, or glow of faith.
Prayerless praying stakes nothing on the issue, for it has nothing to stake. It comes with empty hands, indeed, but they are listless hands, as well as empty.
Prayerless praying has no heart in its praying. The lack of heart deprives praying of its reality, and makes it an empty and unfit vessel.
Prayerless praying is insincere. It has no honesty at heart. We name in words what we do not want in heart. Our prayers give formal utterance to the things for which our hearts are not only not hungry, but for which they really have no taste.
Prayerless praying has neither memory nor heart. A mere form, a heterogeneous mass, an insipid compound, a mixture thrown together for sound and to fill up time, but with neither heart nor aim, is prayerless praying. (Purchase Book)
Come Join Us as we learn the Purpose in Prayer
Taken from E. M. Bounds on Prayer by E. M. Bounds.
© 1997, 2012 by Whitaker House. Use by permission of Whitaker House. www.whitakerhouse.com
By accepting you will be accessing a service provided by a third-party external to https://christianbusinessnetwork.com/