Trustworthy Wisdom@Work
A Repository of Wisdom from Trusted Sources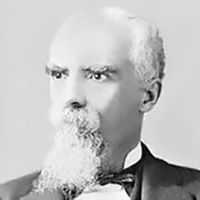 Prayerless Praying (3)
Prayerless praying . . . divorces praying from living; it utters its words against the world, but with heart and life runs into the world; it prays for humility, but nurtures pride; prays for self-denial, while indulging the flesh.
It is better not to pray at all than to pray prayerless prayers, for they are but sinning, and the worst of sinning is to sin on our knees.
The prayer habit is a good habit, but prayer done only by force of habit is a very bad habit. This kind of praying is not conditioned after God's order, nor is it generated by God's power. It is not only a waste, a perversion, and a delusion, but it is also a prolific source of unbelief.
Prayerless praying gets no results. God is not reached, self is not helped. It is better not to pray at all than to secure no results from praying.
In contrast to this, what a mighty force prayerful praying is! Real prayer helps God and man. God's kingdom is advanced by it. The greatest good comes to man by it. Prayer can do anything that God can do. The pity is that we do not believe this as we ought, and we do not put it to the test. (Purchase Book)
Come Join Us as we learn the Purpose in Prayer
Taken from E. M. Bounds on Prayer by E. M. Bounds.
© 1997, 2012 by Whitaker House. Use by permission of Whitaker House. www.whitakerhouse.com
By accepting you will be accessing a service provided by a third-party external to https://christianbusinessnetwork.com/