Trustworthy Wisdom@Work
A Repository of Wisdom from Trusted Sources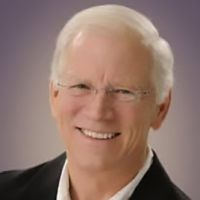 Priorities: Temporal Work as a Kingdom Priority

What Are Priorities, and Why Do They Matter? 
Everyone lives by priorities. Basically, a priority is something to which we assign a degree of importance or urgency. When we prioritize, we arrange items or tasks by their order of importance. That process matters because, frankly, if I don't decide what is important for me, someone else will.
When compared to nonbelievers, my priorities as a Christian are motivated by an altogether different reason for living. My purpose is wrapped up in growing God's kingdom and tending His culture—not building my empire. And my list of priorities—the guiding principles that help me decide where to invest time and energy—should reflect that difference.
Participating in the workforce does not put you at war with Christian values. Interestingly enough, the marketplace tends to reward people for living by biblical standards. The work world prizes character traits like integrity, diligence, excellence, honesty, and humility.
As Christians, our priorities are reflected in our daily decisions and in our behavior. If our priorities are in alignment with God's Word and His way, we will be set apart from skeptics, because we will be motivated by an altogether different reason for living. We will focus on glorifying God through our work.
(Purchase Book)
Come Join Us as we learn How to Honor God on the Job
© 2010 by Patrick Morley. Used by permission of Moody Publishers. All rights reserved.
By accepting you will be accessing a service provided by a third-party external to https://christianbusinessnetwork.com/