Trustworthy Wisdom@Work
A Repository of Wisdom from Trusted Sources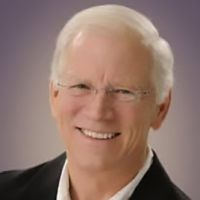 Purpose: Why Do We work?

The Main Thing That Is Always Happening
What is "the main thing" that God is always doing in the world? It's bringing people into right relationship with Him and right relationship with each other. To achieve this God has established four universal purposes for us—two for relationships and two for tasks:
• The Great Commandment: To love God (Matthew 22:37)
• The New Commandment: To love one another (John 13:34)
• The Great Commission: To build the kingdom (Matthew 28:18–20)
• The Cultural Mandate: To tend the culture (Genesis 1:28)
This is the ultimate purpose of work: to bring people into right relationship with God and with each other. Once you see your work life the way God sees your work life, it is a perspective that will permeate every human encounter, every decision you make, and every minute you allocate. The purpose of your work is to improve people's lives—to bring them into right relationship with God and others.
Stewards: "You're in Charge until I Get Back"
God has entrusted His property—His creation—to us, His servants. Basically, He has said, "You're in charge until I get back." That's the big idea of this chapter. He has delegated dominion over His creation—the world —to us. We each end up with different responsibilities based on our levels of ability. God's purpose is that we will use our talents and abilities to "occupy" the world—we are an occupation force called to alleviate suffering and establish His kingdom principles in our culture.
We Liberate People from "the Groan"
Creation groans. We groan. Because of sin, the things that should be easy are not. Work is difficult. God always intended that we would work, but now we must groan as we do our work while feeling the prick of thorns. But we also read that "the groan" exists for a good purpose: For the creation [including humans] was subjected to frustration [or futility], not by its own choice, but by the will of the one who subjected it [God], in hope that the creation itself will be liberated from its bondage to decay and brought into the glorious freedom of the children of God. (Romans 8:20–21)
In other words, God introduces futility so that we will groan and reach out to Him for liberation and salvation. . . That's why God calls people into the marketplace. God sends us into the marketplace to liberate people from "the groan"! We are not only an occupation force; we are liberators.
(Purchase Book)
Come Join Us as we learn How to Honor God on the Job
Copyright
© 2010 by Patrick Morley. Used by permission of Moody Publishers. All rights reserved.