Trustworthy Wisdom@Work
A Repository of Wisdom from Trusted Sources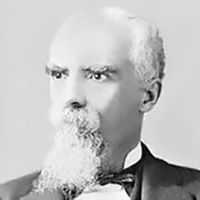 Secret Prayer
"Men ought always to pray, and not to faint" (Luke 18:1). . . The always speaks for itself. Prayer is not a meaningless function or duty to be crowded into the busy or weary activities of the day; and we are not obeying our Lord's command when we content ourselves with a few minutes on our knees in the morning rush or late at night, when the faculties, tired with the tasks of the day, call out for rest. God is always ready to hear our call, it is true; His ear is ever attentive to the cry of His child, but we can never get to know Him if we use the vehicle of prayer as we use the telephone—for a few words of hurried conversation. Intimacy requires development. We can never know Him by brief and fragmentary and thoughtless repetitions of intercessions that are requests for personal favors and nothing more.
Always ... means that the soul that has come into intimate contact with God in the silence of the prayer chamber is never out of conscious touch with the Father; that the heart is always going out to Him in loving communion; and that the moment the mind is released from the task upon which it is engaged, it returns as naturally to God as the bird does to its nest. What a beautiful conception of prayer we get if we regard it in this light, if we view it as a constant fellowship, an unbroken audience with the King! Prayer then loses every vestige of dread that it may once have possessed; we regard it no longer as a duty that must be performed, but rather as a privilege that is to be enjoyed, a rare delight that is always revealing some new beauty.
William Wilberforce: "God will prosper me better if I wait on Him. The experience of all good men shows that, without constant prayer and watchfulness, the life of God in the soul stagnates. . . Surely the experience of all good men confirms the proposition, that without due measure of private devotions, the soul will grow lean. . . Let me implore you not to be seduced into neglecting, curtailing, or hurrying over your morning prayers." (Purchase Book)
Come Join Us as we learn the Purpose in Prayer
Taken from E. M. Bounds on Prayer by E. M. Bounds.
Copyright
© 1997, 2012 by Whitaker House. Use by permission of Whitaker House. www.whitakerhouse.com