Trustworthy Wisdom@Work
A Repository of Wisdom from Trusted Sources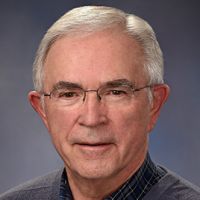 Secrets of a Light Heavyweight

Our work is rooted in God's work. If we would learn how to do our daily work "as to the Lord," we must watch God at work. Through the new birth we have become sons of God—His life is in us. But no son is made complete by birth alone. Maturity comes through spending time with the Father and through watching Him work.
Our work as Christians should be nothing more than God's work continued. . . From Genesis to Revelation the theme is there: the true Original in heaven should be the pattern for all that takes place on earth. As in heaven, so on earth—this should be the guiding principle behind our everyday work. Our first need, then, is a clear vision of the heavenly pattern. Only by seeing God at work can we pattern our work accordingly.
How can we enter into a vision of how God works? . . . If we would see how God works, so that we may pattern our daily work accordingly, it will require a lifelong gaze upon Him. . . The fullness of God's work will not appear to one who simply visits Him now and again. Such vision is reserved for those who live in His presence. This is why Jesus commands us: 'Abide [live] in Me." Only by living in Jesus, and therefore in the Father, are we in a position to observe all of God's works.
Our physical senses, assaulted by all the voices and pressures of life, must often retreat into the secret living room where heaven's realities may occupy our total attention, where God's work may become "visible" as a pattern for our work. . . The whole of each work day belongs to Him, but the special meetings are needed so that the work may be properly directed. . . The key to Daniel's success as a government worker in Babylon lay not in his great ability, but in his faithfulness in meeting God in the secret place. What Daniel saw there sustained him in every area of his work life.
As Daniel worshiped, he saw something of how God works. In worship he observed the ways of God. Only as we make a habit of gazing in adoration at the heavenly Original can we pattern our works after His works. The close link between worship and work was expressed beautifully by David: "Let Thy work appear to Thy servants. . . And do confirm for us the work of our hands; yes, confirm the work of our hands" (Psalm 90:16-17). A vision of the heavenly Original will begin developing in the man who worships God daily.
(Purchase Book from CBN Online Store or ChristianBook.com)
Excerpt from Serving Christ in the Workplace by Larry Peabody
Come Join Us as we learn to Serve Christ in the Workplace
© 2004 by CLC Publications. Used by permission of CLC Publications. May not be further reproduced. All rights reserved.
By accepting you will be accessing a service provided by a third-party external to https://christianbusinessnetwork.com/